May 15, 2020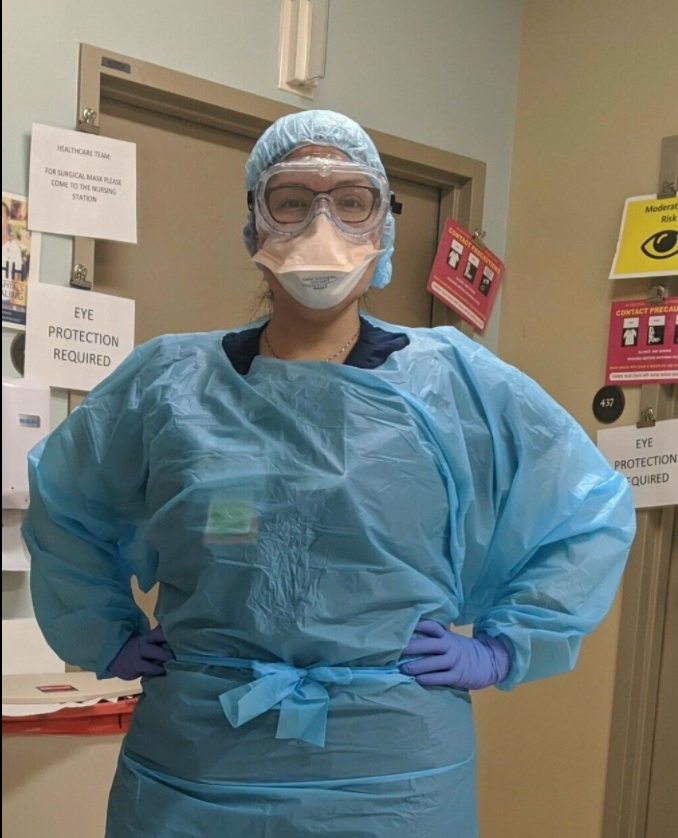 As the country continues to address the COVID-19 pandemic, Catholic Law Alumna Esperanza Sanchez '18 has found herself responding to the crisis on two fronts. By day, Sanchez works as a full-time lawyer at the U.S. Department of Labor where she has contributed to guidelines to protect workers from the virus. As a registered nurse, Sanchez had been working part-time covering others' shifts, but has found herself making the transition to the rapid response team at the George Washington University Hospital.
Sanchez was recently recognized as a Frontline Hero by wtopnews. In an interview with wtopnews she shared, "I just felt like the right thing to do was to step up," she said. "It feeds my soul to do it; it would hurt me to not."
To read more about Sanchez and her inspiring work, click here.