Mission
The Catholic University of America Columbus School of Law aims to achieve distinction in the Catholic intellectual tradition and to promote the ideals of the dignity of each human person, respect for the inviolability of all human life, justice rooted in the common good, the recognition and protection of human rights as gifts of the Creator, care for the poor, the neglected, and the vulnerable, and the obligation of love for one another.
The Center for Law and the Human Person serves as our central resource for thinking about how these core commitments ought to inform the study, teaching, and practice of law. The Center will support relevant scholarly research and curricular development, emphasize student formation, and engage broader academic, professional, and public policy communities.
Leadership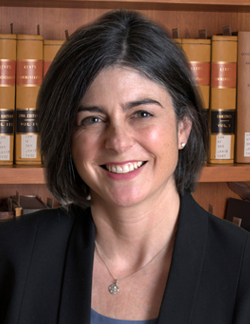 Elizabeth Kirk is the Center's Director and a Research Associate and Lecturer at The Catholic University of America Columbus School of Law. She joined the Columbus School of Law after serving as the Director and Kowalski Chair of Catholic Thought at the Institute for Faith and Culture at the St. Lawrence Catholic Campus Center at the University of Kansas. From 2005 to 2010, she served as the Associate Director of the Notre Dame Center for Ethics and Culture, an interdisciplinary center inspired by the teachings of St. Pope John Paul II and dedicated to bringing the Catholic moral, intellectual and cultural tradition to bear upon the formation of students. From 2012 to 2016, Kirk served as a resident fellow in cultural and legal studies at the Stein Center for Social Research at Ave Maria University.
To learn more about Director Kirk, click here to view her Faculty page.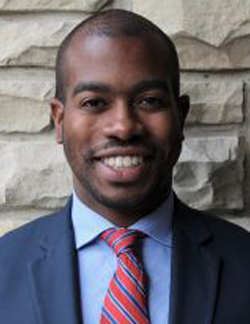 Louis Brown is the Center's Associate Director. Brown received a Juris Doctorate from Howard University School of Law. After law school, he first worked as a private practice attorney for a firm where he practiced labor law and commercial litigation. He later served as associate director of social concerns for a state Catholic conference. While at the conference, among other efforts, he advocated for life-affirming health care policy, co-led a legislative coalition in favor of housing non-discrimination legislation, advocated for in-state tuition for undocumented immigrants, and sought to protect the social safety net for the poor. Brown went on to become a Congressman's legislative counsel and his liaison to the U.S. House Committee on the Judiciary. He also served as the Congressman's primary health care staffer. To learn more about Associate Director Brown, click here.