August 11, 2020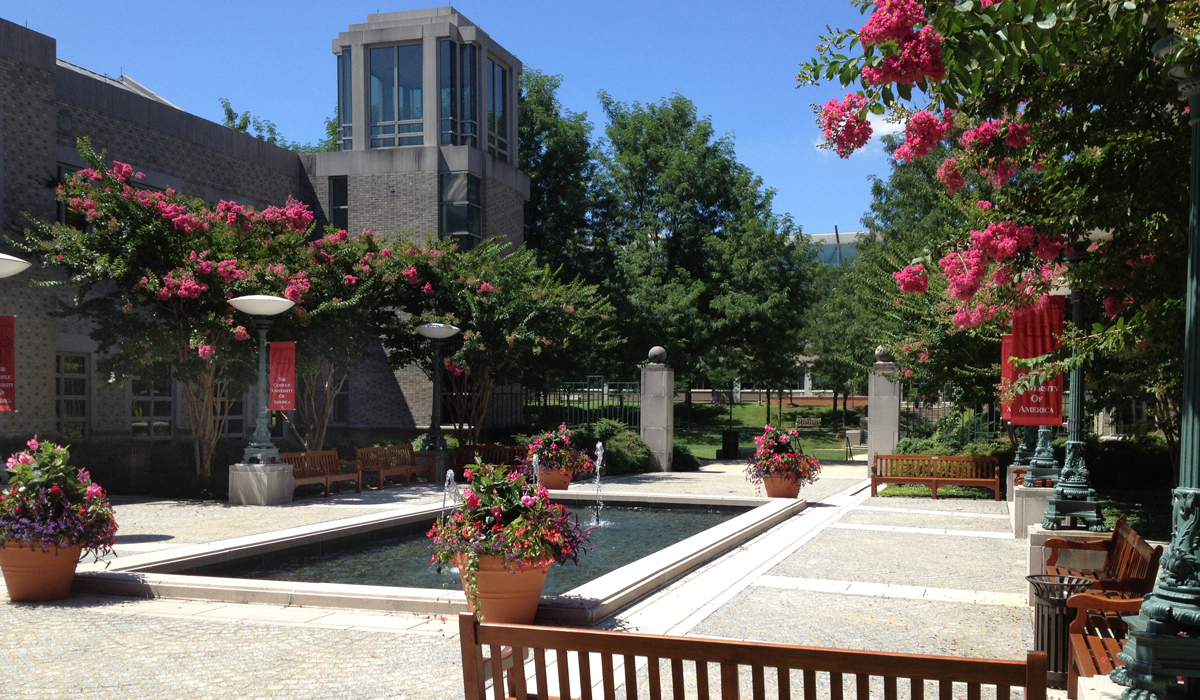 Catholic University's law school community has enjoyed the beauty of its home for the last 25 years. Wrapped around a glass-roofed, four-story atrium, and featuring open and inviting spaces, high tech capabilities, a gorgeous library, and amenities such as an onsite cafeteria and access to fitness facilities; the building has raised the bar for law schools.
The Columbus School of Law's building has been ranked #16 in "Best Law School Buildings," in the spring, 2020 issue of preLaw magazine. The law school's Top 20 ranking lands it in the "A" group, alongside the facilities of such law schools as Yale, Southwestern, and the University of Florida. PreLaw conducted a comprehensive survey of the nation's 200-plus law schools to identify the very best facilities. The survey ranked buildings based on aesthetics, technology, libraries, and amenities.
The article noted, "These buildings feature great aesthetics, lots of space and amenities. They are also in locations that add to their mission."
Catholic Law's students also enjoy the beauty and serenity to the University's 176-acre park-like campus and the excitement of being in a global city.