The 2022 Seigenthaler Debate
February 16, 2022, 7:00 p.m. (EST)  


Topic: "

Resolved: Internet Platforms Should Be Treated Like Common Carriers

"
(a possibility suggested by Justice Thomas' concurring opinion in Biden v. Knight First Amendment Institute)

In Knight First Amendment Institute at Columbia University v. Trump, 928 F.3d 226 (2d Cir. 2019), the Second Circuit Court of Appeals held that President Donald Trump's Twitter account was a public forum; as such, President Trump was said to have violated the First Amendment rights of several users when he blocked them from participation. Upon appeal, as Biden v. Knight First Amendment Institute at Columbia University, 593 U.S. ____ (2021), the Supreme Court vacated the decision. However, Justice Clarence Thomas issued a concurring opinion in which he questioned how a private company held to be a public forum could eliminate accounts and ban individuals. He suggested the area might fall within the law of common carriers. Under that doctrine, governments may require businesses closely associated with public concerns—such as transportation and communication—to serve all customers. The 2022 Seigenthaler Debate revolved around this issue.
Format: The program lasted approximately ninety minutes, and consisted of a welcome by Professor A.G. Harmon, introductions by Professor Marshall Breger, the debate, and an opportunity for the audience to submit questions through the moderator.
For a brief overview of the Debate and to view the recording of the event, click here.
Pro Position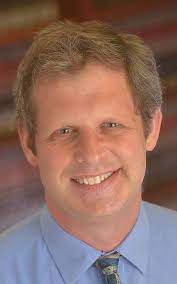 Professor Eugene Volokh of UCLA Law School
Eugene Volokh teaches First Amendment law and a First Amendment amicus brief clinic at UCLA School of Law, where he has also often taught copyright law, criminal law, tort law, and a seminar on firearms regulation policy. Before coming to UCLA, he clerked for Justice Sandra Day O'Connor on the U.S. Supreme Court and for Judge Alex Kozinski on the U.S. Court of Appeals for the Ninth Circuit. Volokh is the author of the textbooks The First Amendment and Related Statutes (6th ed. 2016), and Academic Legal Writing (5th ed. 2013), as well as over 90 law review articles. He is a member of The American Law Institute, a member of the American Heritage Dictionary Usage Panel, and the founder and coauthor of The Volokh Conspiracy, a leading legal blog. His law review articles have been cited by opinions in eight Supreme Court cases and several hundred court opinions in total, as well as several thousand scholarly articles. Volokh worked for 12 years as a computer programmer. He graduated from UCLA with a B.S. in math-computer science at age 15, and has written many articles on computer software. Volokh was born in the USSR; his family emigrated to the U.S. when he was seven years old. Read more here.
Con Position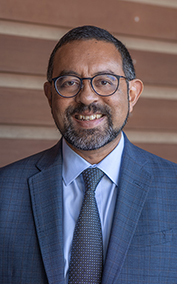 Professor Ash Bhagwat of UC Davis Law School
Ash Bhagwat joined the UC Davis School of Law faculty in 2011. Prior to joining UC Davis, he taught at UC Hastings College of the Law for seventeen years. Bhagwat is the author of The Myth of Rights, published by the Oxford University Press in 2010, as well as numerous books, articles, and book chapters on a wide variety of subjects, ranging from the structure of constitutional rights, to free speech law, to the California Electricity Crisis. Journals his articles have appeared in include the Yale Law Journal, the Supreme Court Review, the California Law Review, the Administrative Law Review, and the University of Illinois Law Review. Bhagwat is a summa cum laude graduate of Yale University, where he received a B.A. with Honors in History.

He is also a graduate of The University of Chicago Law School, where he served as Articles Editor of the University of Chicago Law Review. He then completed clerkships with Judge Richard A. Posner of the United States Court of Appeals for the Seventh Circuit, and Associate Justice Anthony M. Kennedy of the United States Supreme Court. Prior to joining the Hastings faculty, Bhagwat practiced appellate and regulatory law for two years in the Washington, D.C. offices of the Sidley & Austin law firm.

In May of 2011, Governor Jerry Brown appointed Bhagwat to serve on the Board of Governors of the California Independent System Operator, a public benefit corporation responsible for running the high-voltage electricity grid in California. In 2003, he was awarded the Rutter Award for Teaching Excellence at UC Hastings. Bhagwat is a member of the American Law Institute. Read more here.

Moderator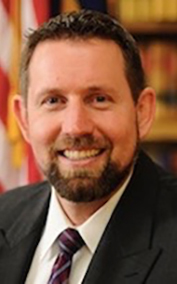 Judge Lawrence VanDyke: United States Court of Appeals for the Ninth Circuit. Prior to judicial service, Judge VanDyke served as Solicitor General of Montana, as Solicitor General of Nevada, and as Deputy Assistant Attorney General for the United States Department of Justice Environment and Natural Resources Division.