April 20, 2020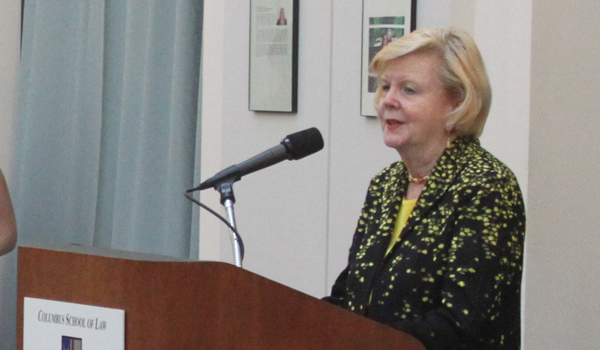 Inmates at the Central Detention Facility and Correctional Treatment Facility in D.C. filed suit seeking early release and increased cleaning of facilities in light of an increase of coronavirus cases.
While they will not be released early, Catholic Law Alumna Judge Colleen Kollar-Kotelly '68 has ruled in their favor for additional changes in cleaning and safety precautions. In her opinion delivered on Sunday, April 19, Judge Kollar-Kotelly noted that inmates are unable to take the same level of precautions as those who are not detained.
For more on Judge Kollar-Kotelly's ruling, click here. 
Judge Kollar-Kotelly also inducted the classes of 2022 & 2023 into the Law School during Orientation in Augst 2019.