May 14, 2020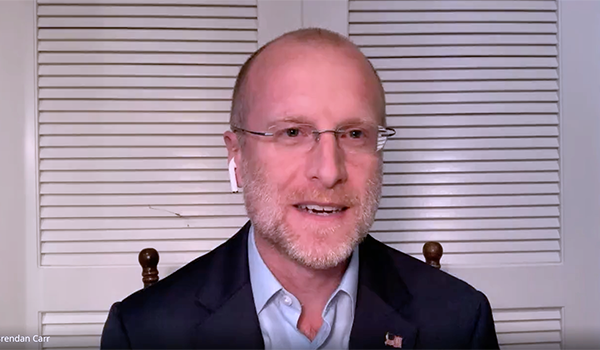 On Wednesday, May 13, Catholic Law held its first in a series of "Connect with the Catholic Law Community" events. Hosted by the Office of Admissions, admitted students got an insider look at the Law School from Catholic Law alumnus Brendan Carr '05, Commissioner of the Federal Communications Commission (FCC).
After opening the event with welcome remarks, Dean Stephen C. Payne introduced Carr for a moderated Q-and-A style discussion. When asked why he chose Catholic Law when looking for a law school, Carr shared, "the Law School punches way above its weight." Carr explained that the practical skills learned, access to the capital, and the network of alumni that exist for Catholic Law students are unparalleled. Carr then took questions from attendees, many of which revolved around his work at the FCC and new 5G technology.
To close, Carr shared some career advice with the admitted students that he had received while in school. "Opportunity knocks for everyone, but not everyone has their bags packed."
The series will continue next Wednesday with Deborah Watson Stokes '90, Supervisor of the Municipal Court Unit, Assistant District of Attorney for the Philadelphia District of Attorney's Office.