May 29, 2020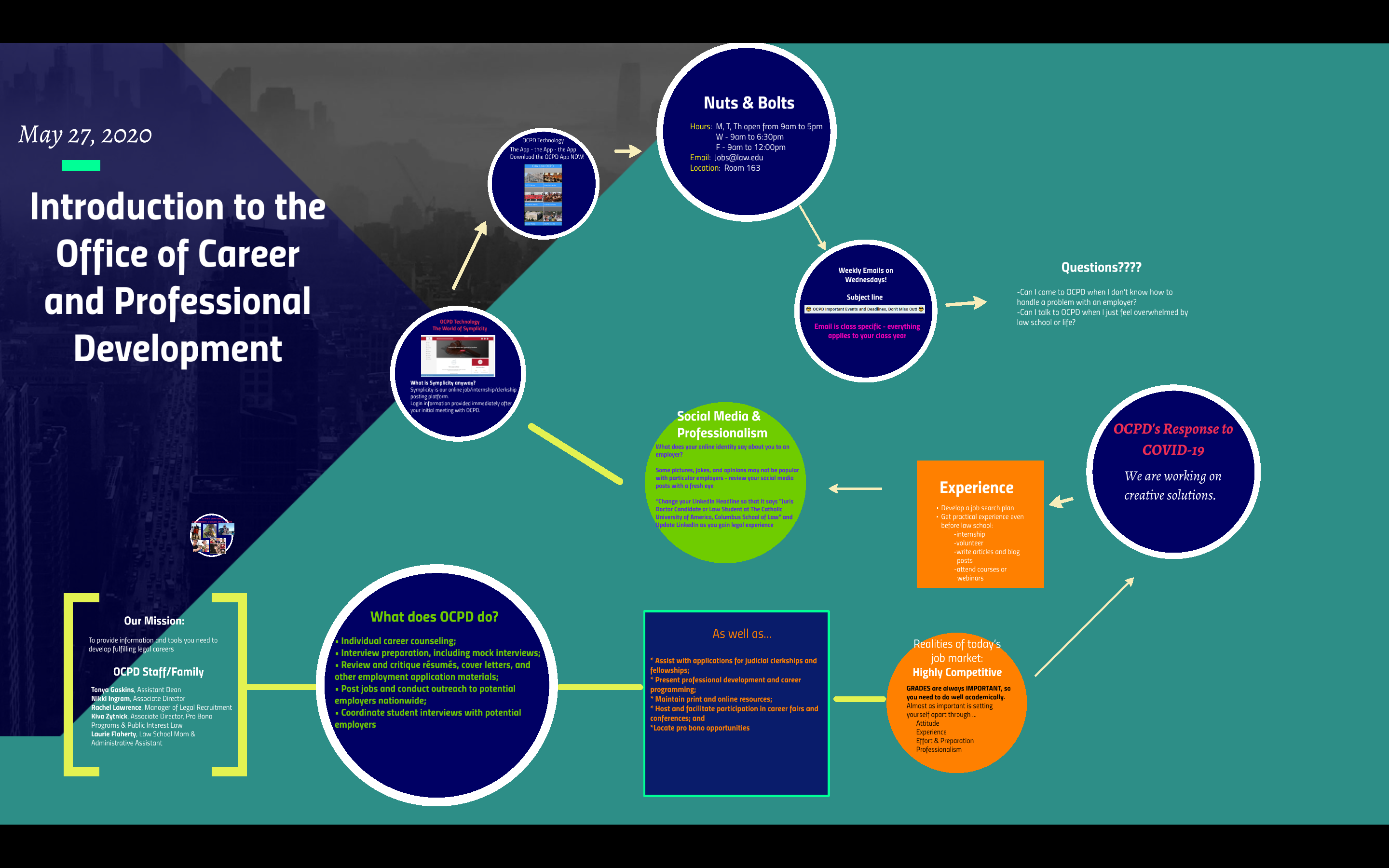 On Wednesday, May 27, Catholic Law continued its "Connect with the Catholic Law Community" admitted student series. Hosted by the Office of Admissions, admitted students were joined by Catholic Law alumna and Assitant Dean of Career and Professional Development Tonya Gaskins '03.
This most recent session of "Connect with the Catholic Law Community" was an opportunity to introduce accepted students to the Office of Career and Professional Development (OCPD) and the incredible work that it does in providing career resources to Catholic Law Students. Dean Gaskins highlighted OCPD's mission "to provide information and tools [so that students can] develop fulfilling legal careers."
Dean Gaskins outlined the services OCPD provides—including individual career counseling, interview preparation, review of job application materials, and coordinating outreach with potential employers—and spoke about the realities of today's highly competitive job market. Dean Gaskins also addressed the department's response to COVID-19 and what a person's online identity says about them; two topics that are particularly salient in 2020.
In speaking about the importance of these sessions for accepted students, Dean Gaskins shared, "These sessions are critical. The market is becoming even more competitive, so we need to provide guidance to incoming students before they begin their law school career."