June 08, 2020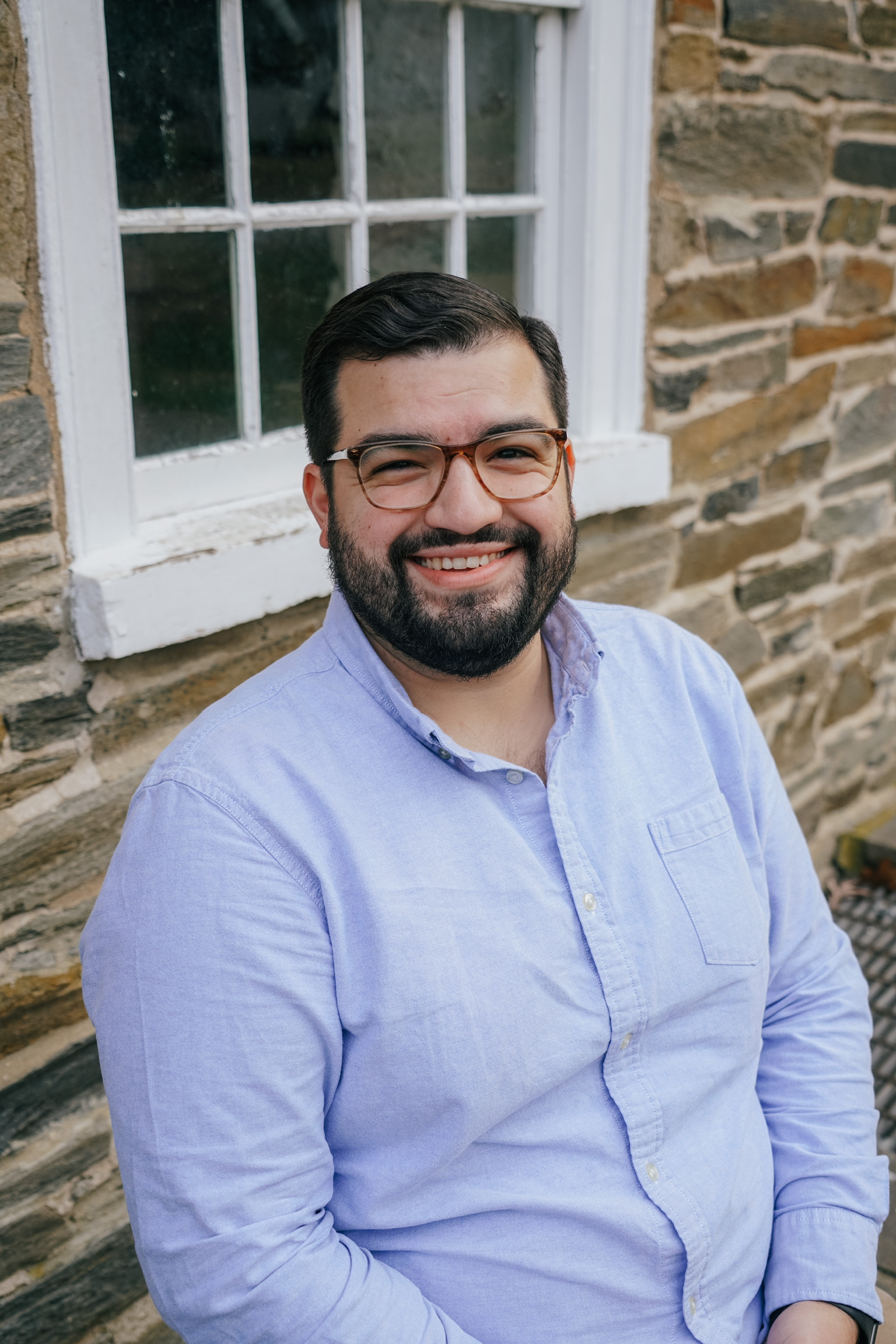 At the end of May, Kenny Walters '20 joined his classmates, and law students across the country, in completing his law school education and receiving his JD. In the weeks that have since passed, Kenny has reflected on his time as at Catholic Law and his experience as a first-generation student.
To begin this next chapter can be daunting under any circumstances, but with the effects of the pandemic still looming over the country, there is a different tenor accompanying the experience. Walters explained, "It's a weird time to be graduating, and two weeks after graduating law school, I still have mixed emotions. On the one hand, I'm thrilled to have accomplished this level of education. I'm the first person in my family with a college degree, so the fact that I have a graduate degree is humbling. It means a tremendous amount to me and my family. On the other hand, I'm stressed and disappointed. Stressed because of the uncertainty of the job market and the bar exam, and because many plans have been derailed. Law school is a grueling and demanding three years, so I was disappointed to not have the opportunity for a ceremony and celebrations with friends and family."
The pandemic affected Walters' spring semester in several ways, "As a student who performs much better in an in-person class, adapting to a virtual environment was difficult. [...] The pandemic also affected me financially. I lost my job at the law library's circulation desk when the school shut down due to stay-at-home orders. The Student Financial Relief Fund was a blessing. It allowed me to save money to get by another month. Catholic has done a great job of taking care of its students during this time."
Now, looking back on his decision to attend law school, Walters shared why he chose Catholic Law—appreciating not only the school's proximity to the capital, but also the way that admissions approaches each applicant holistically as well as the clinics and programs it offers. " I'm very happy with my decision to attend Catholic Law because it helped me discover securities law. Through Catholic's Securities Law Program, I was able to take several securities courses and graduate with a securities law certificate, which has provided me the foundational knowledge of financial regulation that I plan to put to good use post-grad."
During his time at Catholic, Walters leaned into Catholic Law's unique mission of service. "My most rewarding experience was the pro bono work I did in the Low Income Tax Clinic, including volunteering with VITA. Everyone is deserving of legal services [...] It's humbling to be able to help them. Those experiences have inspired me to continue pro bono work throughout my career." Walters has connected with the local community in other ways as well. He was one of several Catholic Law students to meet with visiting 8th graders from San Miguel School in February. "Speaking to the students from San Miguel was a very special experience for me. I can't thank Father O'Brien enough for introducing me to the school. San Miguel's primary demographic is low-income, Hispanic males. Many of them don't know any lawyers or don't see many people who look like them in this profession, therefore discounting it as an attainable career. It's so important to talk to them now while they're young and curious, and not only introduce them to the legal profession but also explain to them how to become a lawyer. I'm honored to have been part of this conversation. They are such an impressive group of boys. Well-spoken, mature middle schoolers, who are much smarter than I was at their age!"
Walters' own experience as a first-generation student has impacted his time at Catholic law, "Certainly, being a first-generation student hasn't made this experience easy, not that it's an easy ride for anyone. Going into law school, I had to learn systems and navigate them on my own. That's one of the disadvantages of being a first-generation student. You don't have family, or in my case even close friends, who have been in your position before and can guide you in the right direction. You're faced with a lot of additional barriers when pursuing a graduate degree as a first-generation student, and you have to face them or risk not succeeding.
When you start law school, it's nothing like you expect. In many ways, everyone is adapting to a new form of writing, thinking, speaking, analyzing. Every single law student, regardless of their background, is acclimating to a new environment, which is challenging in and of itself. Being a first-generation, minority student adds another layer of stress. That said, though, being a child of immigrants has taught me the importance of grit and tenacity, and it has given me the strength to persevere through any challenge. Growing up, it was ingrained in me that I cannot allow those obstacles to stop me from succeeding, even if I have to work a little harder than my counterparts to get there.
I encourage Catholic Law to continue giving first-generation students, minority students, and low-income students the opportunity to pursue a law degree. The legal profession needs diversity, and it all begins at the law schools."