March 26, 2021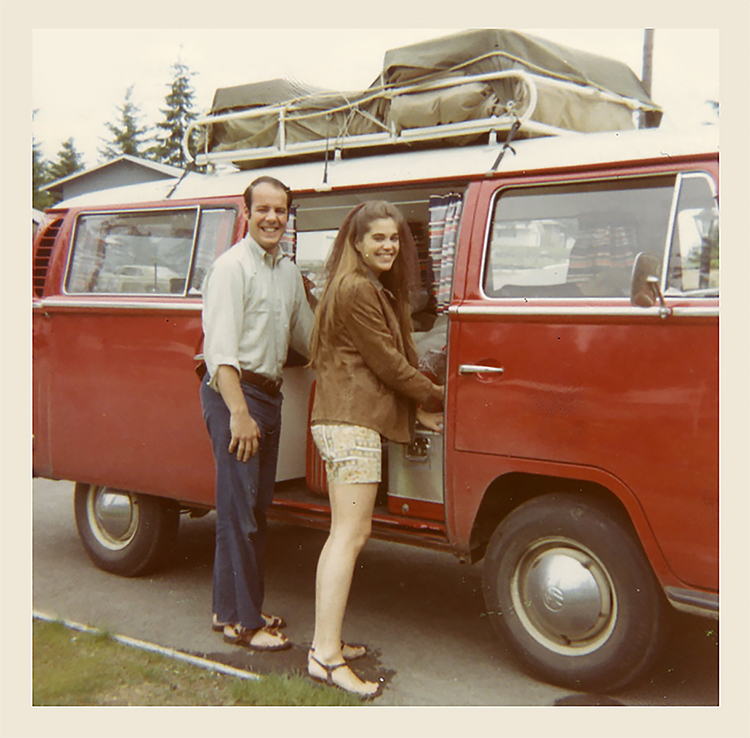 When Larry Grassini '70 entered the Law School in the fall of 1967, his torts professor was the revered Dean Vernon X. Miller who, in addition to concluding his tenure as Dean, was also the author of a well-used textbook on torts. While Grassini has practiced tort trial law for the last 50 years, the foremost tenet he took from the Dean was that "the way you practice law and your reputation will always be your most treasured asset." Under Dean Miller's stewardship, students operated under a written honor code, one that valued truth and integrity in all areas of law practice. The Law School supported this system by having no professors or proctors during exams. Classmates were partners in learning, not competitors. Grassini took the Dean's advice to heart and for the last 50 years has been committed to dealing with other lawyers, judges, and clients consistent with the philosophy he learned so many years ago.
While Grassini was at Catholic Law, student activism across the country was spurring on the "Moratorium to End the War in Vietnam." Over a half-million protestors descended upon D.C. in the fall of 1969. Grassini and other Catholic Law students volunteered as monitors to protect the civil rights of the participants. Law professors went on strike and classes were canceled. Grassini spent that time shuttling students down to the Capitol in his red VW bus for protests and to appeal to their Legislators. Grassini said, "I was proud that our University supported the professors' and students' right to advocate for change. This inspired me to try to seek change for the better in my practice."
Grassini believes his love of trial work started with his three years as a student at Catholic Law. Catholic Law had just begun a partnership with the Legal Aid Society and started a new program called "Law Students in Court." The program afforded students the opportunity to appear in court, representing parties in their small-claims cases. Grassini shared, "even though they were small cases, it helped me realize that helping someone right a wrong, no matter how small, could make a big difference in their lives." This hands-on way of learning, advocating for others "made [Grassini] realize the kind of lawyer [he] wanted to be."
In May 1970, Grassini left Washington, D.C., skipping his graduation ceremony, in order to marry his now wife of 50 years, Sharon. They left the wedding ceremony and headed west to California. Grassini had no job, no money, and no prospects. He studied for the bar while Sharon waitressed. He passed and again Catholic Law played a pivotal role when he was hired by Joe Hurley, who graduated from Catholic Law in 1950 and had a busy trial practice. Two weeks after passing the bar, Grassini tried and won his first jury trial. This set him on the path for the rest of his career. He shared, "I was hooked and have never practiced anything but trial law for plaintiffs."
Over the years, Grassini's practice has evolved in complexity and scale. The impact of his work has often extended far beyond the large awards he's won for clients. The case of Houck v. Enterprise Rent-A-Car made national headlines. It involved the deaths of sisters Raechel and Jackie Houck in a fiery crash in a PT Cruiser they rented from Enterprise. The PT Cruiser had been recalled by Chrysler the previous month for a safety defect. The $15 million verdict made national headlines and revealed there was no law restricting rental car companies from renting recalled vehicles. In December 2015, President Barack Obama signed into law the "Raechel and Jackie Houck Safe Rental Car Act of 2015," making it illegal for a rental car company to rent a car that is subject to a safety recall. A book on that trial, Death by Rental Car: How the Houck Case Changed the Law by Ben Kelley, Vox Justitia Books, Pebble Beach, CA was published in 2015.
Obviously, his time at Catholic Law had a profound effect on Grassini and the way he practiced law. He was the first Plaintiff lawyer ever featured in the Southern California Civil Defense Lawyer's publication, Verdict magazine. As the editor stated, this unique tribute was because "he has earned the respect and admiration of both plaintiff and defense attorneys for his honesty and professionalism ... lessons he learned years ago. Over the years, Larry Grassini has beaten many of our best. He has achieved rather remarkable results in terms of the amounts of awards he has won for his clients, but even more impressively he has done this while maintaining the respect, admiration, and friendship of those of us who have opposed him. He's a straight shooter, he plays fair and square. His word is his bond ..."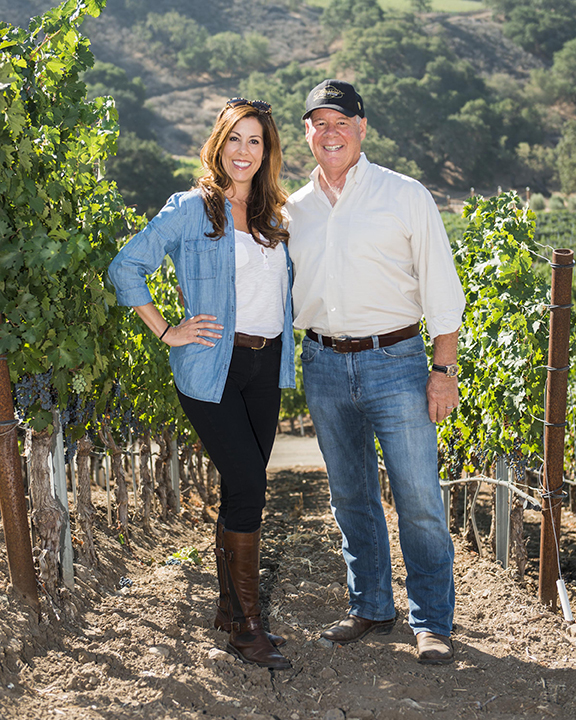 Grassini has carried his strong reputation as a lawyer into his other areas of life—namely the establishment of Grassini Family Vineyards. In 1989, Grassini purchased 107 acres in Happy Canyon in Santa Ynez, 30 miles north of Santa Barbara, that would eventually grow into the family business. In 2002, they "planted a few vines," and by 2010, they were open for business. Grassini Family Vineyards has become an extension of Grassini's legacy of excellence and of his family. They now produce 4,000 cases of Bordeaux varietal wines and were just named Best Vineyard and Best Tasting Room by the local Santa Barbara newspaper for the third year in a row.
Grassini knew he always wanted the vineyard to be a family business and has leaned into that mission. The eldest of his five children, Katie Grassini '16, runs the day to day operations of the vineyard. "While I miss trying cases with my Dad, my CU education helps me navigate the legal and regulatory aspects of the wine business. My family has worked hard to make the winery as respected for our wine as it is for the manner in which the business is run."
Through the vineyard, Grassini has continued his tradition of success and charitable giving to the Santa Barbara community. As he and Sharon raised a glass to 50 years together and 50 years since he graduated from Catholic Law, they considered other ways to mark the occasion. To honor his career and professional philosophy, he and Sharon created an endowed scholarship for law students interested in public interest law with a focus on individual rights. He briefly described their decision to help support this area of the law at Catholic Law. "The type of law that I have practiced all my life has been representing people who typically couldn't afford a lawyer and who were injured either by a bad product or a bad actor. Catholic Law did a great job of preparing me and my classmates to work for the individual, the person, and not just to try to land a job at the biggest corporate law firms. There are plenty of scholarships for students who want to eventually practice corporate law. Law school is a big investment and student loans often dictate where a new graduate seeks employment. We wanted to make it a little easier for someone who might not otherwise be able to pursue public interest law when they graduate."
Grassini has achieved remarkable results in his 50 years of practice. The Law School's mission statement "manifests itself in the core commitment to the ideals of the dignity of each human person, and to the care of the poor, the neglected and the vulnerable." Grassini has dedicated his life to those goals and his gift to the University will allow others to seek the same.