February 07, 2022
On February 4-5, 2022, Catholic Law's Moot Court Association and Law & Technology Institute, partnered with the Federal Communications Bar Association (FCBA), eagerly welcomed competitors to the Law School for the 28th Annual National Telecommunications and Technology Moot Court Competition.
Fourteen teams representing nine schools and six states (including D.C.) competed on campus in the two-day event. This year's roster of teams included: ● Catholic Law ● Duquesne University School of Law ● George Washington University Law School ● Liberty University School of Law ● New York Law School ● New York University Law School ● University of Virginia School of Law ● Washington University in St. Louis School of Law ● West Virginia University College of Law
These teams competed before experienced communications and technology law practitioners and addressed current topics in communications and technology law. This year's problem focused on the First Amendment rights of U.S. politicians (a fictional sitting U.S. Senator) using a social media platform ("Click Clack") that curates content to exclude posts characterized as "hate speech." The competition boasted a strong panel of judges throughout competition including FCC Commissioner Brendan Carr '05, Megan Stull '03, and Rudy Brioché, who heard final round arguments as a three-judge panel.
The Vice-Chancellor of the 28th Annual NatTel Moot Court Competition, Christopher Huff (3L), represented on behalf of Catholic Law gave special thanks to all judges who participated in the event. Huff also thanked FCBA Committee member Lee Petro '97, whose tireless advocacy for this competition and involvement in creating competition problems spans over 20 years, and Logan (Samuels) Bennett '20, whose hands-on support was critical in the competition's success.
First Place: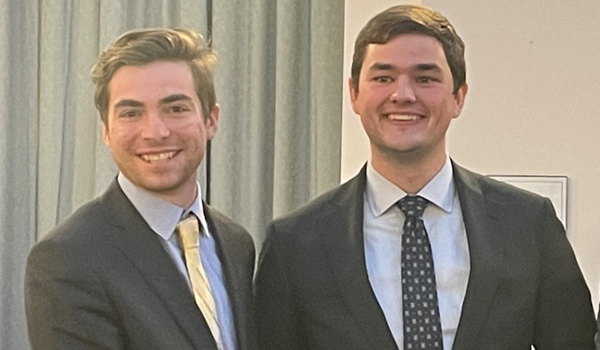 Team 5 - University of Virginia School of Law
Davis Metzger & Gray Moeller
Second Place: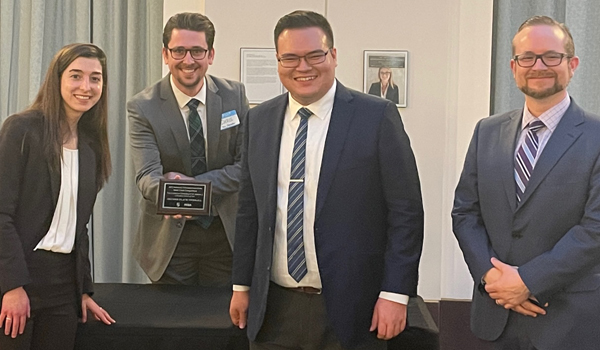 Team 12 - George Washington University Law School
Jacquelyn Clark & Micah Leval
Best Brief: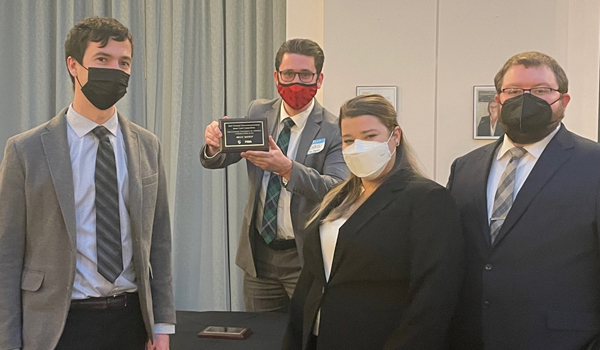 Team 14 - Washington University in St. Louis School of Law
Derek Lee, Sean Mangan, & Adeline Miller
Best Oralist: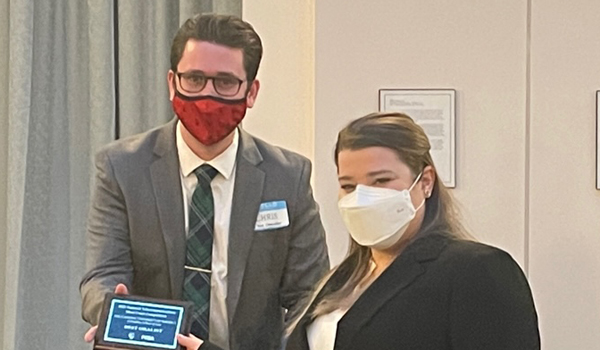 Team 14 - Washington University in St. Louis School of Law
Adeline Miller