February 09, 2022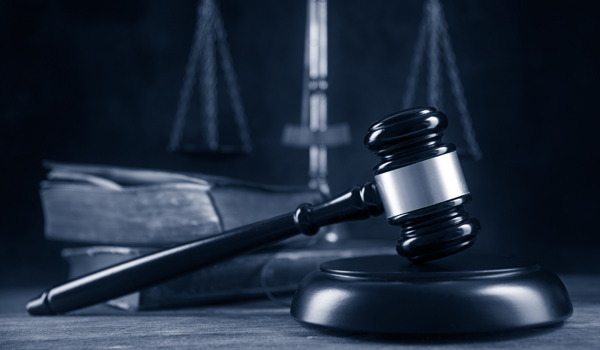 On February 8, 2022, Catholic Law's Office of Career and Professional Development (OCPD) hosted a panel, "Judicial Clerkships: Why to Consider Them and How to Land One." The panel welcomed several of Catholic Law's alumni, and one soon to be graduate—The Honorable William T. Newman '77, Chief Judge of Arlington County Circuit Court for the 17th Circuit; Caitlin Daday '21, judicial law clerk for the Honorable Peter Phipps, U.S. Court of Appeals for the Third Circuit; Hunter Daley '21, judicial law clerk for the Honorable Jill Cummins, Montgomery County Circuit Court; and Jessica Russo (3L), upcoming judicial law clerk for the Honorable Anne Albright, Montgomery County Circuit Court—to share their thoughts on judicial clerkships.
Katherine Gamelin Crowley, Associate Dean for Student Affairs and Dean of Students, welcomed those in attendance before turning the program over to Professor Elizabeth Winston to moderate a discussion about the legal clerkship experience. After opening remarks from panelists, Professor Winston posed a series of questions to the panelists. The topics covered included what makes clerkships different from other legal positions, the various aspects of the clerkship application process, and how applicants can make themselves stand out. Each panelist offered a unique perspective from their different roles as judge, judicial clerk, and future judicial clerk. Throughout the discussion, it was emphasized that establishing relationships is paramount, both in the application process and while clerking.
For updates and information regarding more OCPD events, please visit the News and Events page.