February 22, 2022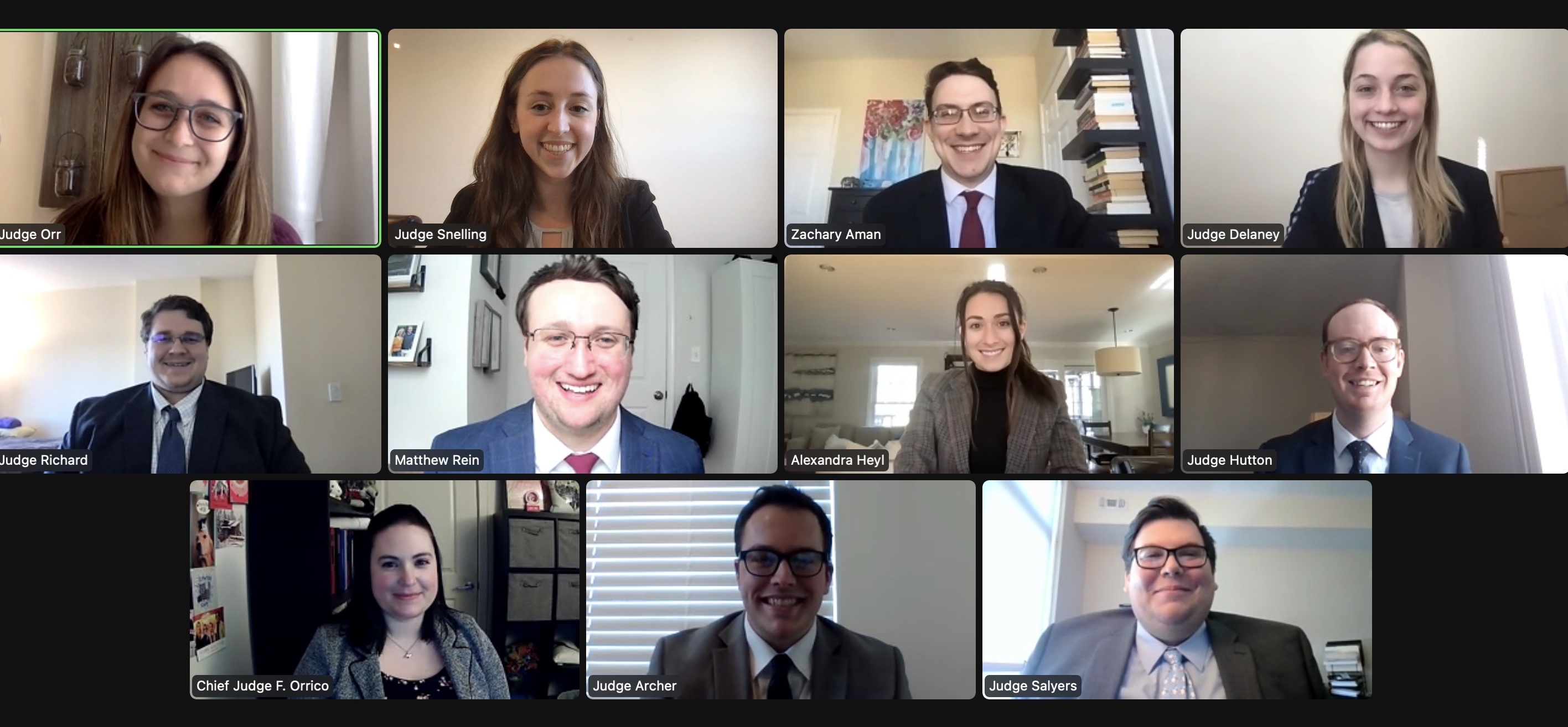 Each year, Catholic Law first-year students who are interested in joining the Moot Court Association (MCA) participate in the annual SoapBox competition. The intraschool competition gives students a taste of appellate advocacy and an opportunity to test their skills in a lower-stakes environment.
On Saturday, February 19, and Sunday, February 20, first-year students competed over Zoom in a round-robin style tournament—with MCA members in their second and third years acting as judges. Matthew Rein and Alexandra Heyl were the tournament's top two finishers. Ultimately, Heyl went on to win the competition, but both were extended offers to join MCA. Other notable participants also include semi-finalists: Kelly Burns and Betsy McMullen; and quarterfinalists: Nick Chesrown, Carson Bailer, Grace Best, and Evan Slupe.
Abby Snelling (3L), Vice-Chancellor of SoapBox, shared this about the competition, "Everyone who competed this year did a wonderful job. I could tell everyone worked hard to prepare for the competition and MCA was very impressed with so many of the 1L's." Frankie Orrico (3L), Chancellor of MCA, added, "I am thrilled with the number of 1Ls who participated in Soapbox this year. Every year I am in awe of the passion of our advocates and cannot wait to see the success the 1L class will have moving forward. Proud of the amazing work Abby Snelling did in putting together another fabulous Soapbox."