March 21, 2022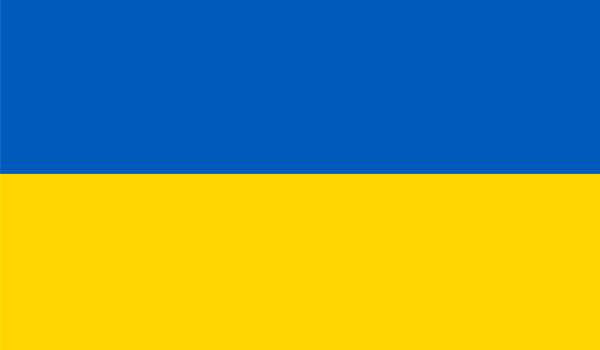 On March 15, 2022, members of the Catholic Law community gathered together for a roundtable discussion organized by the Office of Student Affairs regarding the war in Ukraine. The group was brought together on behalf of second-year law student Lydia Korostelova, who is Ukrainian and whose family has bravely opted to stay in the country to help during the crisis.
Joining Korostelova, three additional guests with connections to Ukraine were invited to speak: Very Rev. Mark Morozowich, S.E.O.D., Dean of The School of Theology and Religious Studies and Associate Professor of Liturgical Studies/Sacramental Theology at The Catholic University of America; Robert McConnell, Principal at R.A. McConnell & Associates, Co-Founder of the U.S.-Ukraine Foundation and now Director of External Relations for the Foundation's Friends of Ukraine Network (FOUN); and Craig Osborne, Assistant Dean for Finance and Administration at Catholic Law and retired U.S. Army Colonel. Each speaker took a few moments to speak about the war from a different lens.
Morozowich, a member of the Ukrainian Catholic Church, spoke about Ukraine from a religious context, citing the multi-national, multi-identity of the country. He called the Russian infringement "a clear assault on religious freedom, a clear assault on human dignity." McConnell provided historical context to the invasion. He outlined the breakup of the Soviet Union, Putin's inability to accept Ukraine's clear desire for independence, and the incremental infringements he has made that have been met with little pushback on a global scale. During his time in the Army, Osborne led the planning efforts and authored the U.S. military response to the Russian aggression in Crimea and Eastern Ukraine. He provided military insight into the war, which dates back to the 2014 incursion. To conclude, Korostelova played a few videos from friends talking about their experiences in Ukraine. She then shared the personal impact the war has had on her and her family. The discussion then opened up to questions from those in attendance.