March 31, 2022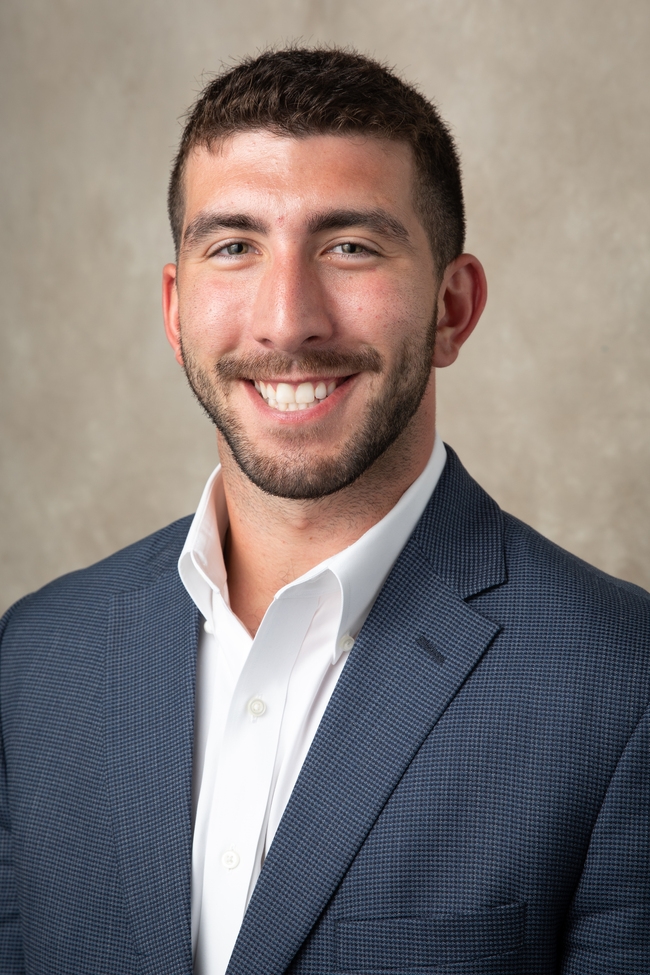 The Catholic University of America Columbus School of Law is pleased to announce Tyler Mlakar, University of Arkansas School of Law, as a finalist in the Second Annual CSL Prize in Judicial Clerkship Opinion Writing competition held in conjunction with the Judicial Clerkship Opinion Writing Conference which was held February 24-26, 2022.
The competition was open to all conferees, which consisted of rising clerks who will serve in federal or state appellate court chambers in the coming year. Subsequent to two days of writing instruction from conference faculty, each entrant drafted a short judicial opinion based on a First Amendment problem written by the Columbus School of Law. The entrants were then submitted for judging in a blind competition to the Judicial Clerkship Opinion Writing Conference faculty who also served as the judges of the competition. The competition was based solely on writing criteria.
Mlakar will clerk for Judge Bobby E. Shepard of the Eighth Circuit Court of Appeals in El Dorado, Arkansas, during the 2022–2023 term.
Reflecting on the importance of a conference like the Judicial Clerkship Opinion Writing Conference Mlakar shared, "The conference was one of, if not the greatest experience I have had in law school — not only because of the skills I learned but also because of the extraordinary people I had the honor and privilege to meet. Before the conference, I had never had any experience drafting judicial opinions. Of course, I have had to read them every day for years now, but that does not exactly translate well to writing one. As I worked on my draft opinion, I knew it was terrible. Have you ever had an assignment that you turned in that you just knew was not good? That was my draft opinion. But thanks to the incredible conference speakers, I was able to quickly pick up the art. I felt so much better as I wrote my submission for the opinion writing competition. I now have confidence in my opinion writing abilities going into my clerkship this August, and I know my judge, the Honorable Bobby Shepherd of the Eighth Circuit Court of Appeals, will be pleased with my skills going in. Beyond that, I cannot speak enough about how lucky I am to have met the other attendees at the conference. These people are brilliant — I mean, unparalleled. I am so glad that I can now call many of them my friends."
He added, "I would also like to say that Professor Harmon is 'the man,' and my sincerest appreciation goes out to him, all the other CSL faculty that helped to make this conference possible, and the judges for taking time out of their extraordinarily busy schedules to make this such a special and illuminating experience for all of us. Finally, I would like to congratulate Miles, Trevor, and Dalton. "
Mlakar also shared his excitement over his success in the competition. He noted, "I am so excited that the faculty of the 2022 CSL Judicial Clerkship Opinion Writing Conference chose my opinion as one of the four warranting recognition. After meeting all the other conference attendees and hearing about their truly extraordinary accomplishments, I thought that I did not stand a chance in the competition. After all, they are some of the smartest and most impressive law students and clerks in the entire country. Thus, I was surprised and humbled that my opinion was among those chosen. It is such a great feeling to tell my professors, family, and friends back in Arkansas about this accomplishment. I could not have possibly gotten to where I am today without their constant support — and they know it too. A win for me is a win for them."