July 27, 2022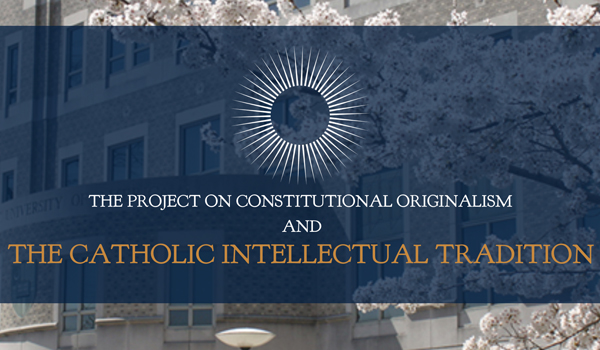 Catholic Law's Project on Constitutional Originalism and the Catholic Intellectual Tradition (CIT) announced on July 27, 2022, the inaugural class of its new Aquinas Fellowship. The Aquinas Fellowship is a program for young lawyers in the D.C. area that examines the relationship between the Catholic intellectual tradition and American constitutionalism. The program will consist of eight monthly seminar-like discussions conducted by leading scholars in the fields of theology, philosophy, and constitutional law.
The inaugural Aquinas Fellowship class features five past or future Supreme Court clerks and clerks from a variety of federal trial and appellate courts. It includes graduates from Yale, Duke, the University of Virginia, Georgetown, Notre Dame, George Mason, and Catholic Law.
To read the short biographies of each Fellow and learn more about the Aquinas Fellowship, visit law.edu/cit or contact CIT's Co-Director, Professor J. Joel Alicea, at aliceajj@cua.edu.