August 25, 2022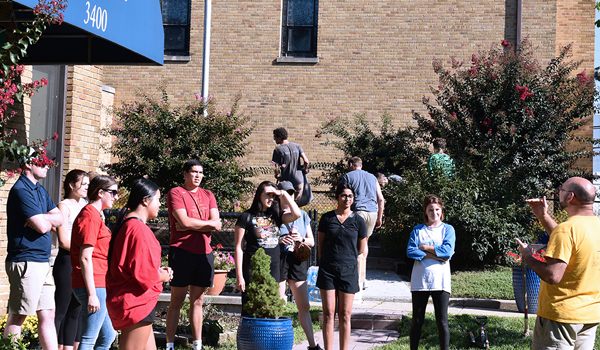 Landscaping, setting up classrooms, and providing essential items to the local community. While these aren't typically activities that show up on a law school class syllabus, they are an integral part of Catholic Law's long tradition of dedication to service. The Law School's mission of service helps to provide students with the opportunity to grow professionally as well as as an individual.
Held on the final day of Orientation, Community Service Day saw new students and staff spread out across the local community, for a day of service and fellowship. The day is intended to emphasize the importance of service that is instilled by the Law School. Community Service Day also introduces students to their new surrounding community and gives students a chance to get to know each other before classes kick off. Before they boarded buses to their respective sites, Associate Dean for Student Affairs and Dean of Students Katherine Crowley addressed the students thanking them for their participation in this tradition of service and encouraging them to consider new ways to serve their communities by bridging their interest in the law with volunteering via pro bono work.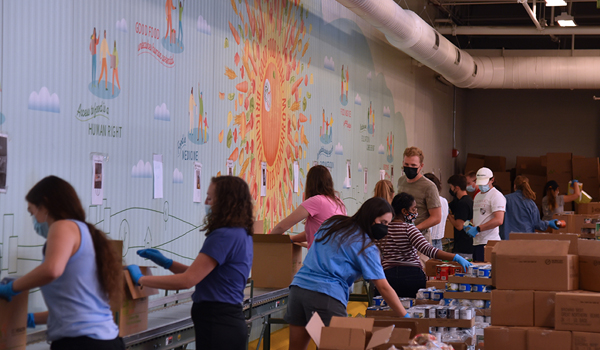 Groups of students split up amongst three local sites all within a short drive of Catholic Law: Capital Area Food Bank, located just a mile from the Law School, which distributes more than 45 million meals a year to people living in D.C., Virginia, and Maryland; St. Anthony Catholic School, in the Brookland neighborhood of Washington, D.C., which serves local students from preschool through 8th grade; and Bread for the City, which has been providing food and clothing to low-income residents of the city since 1976.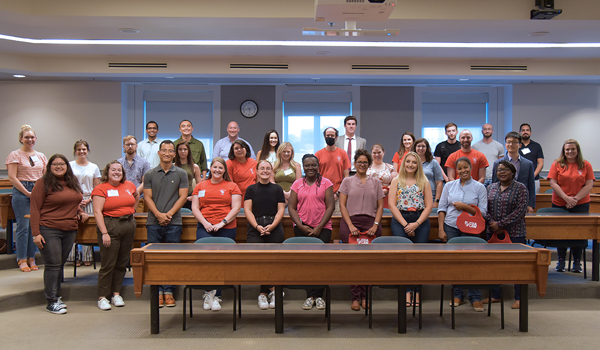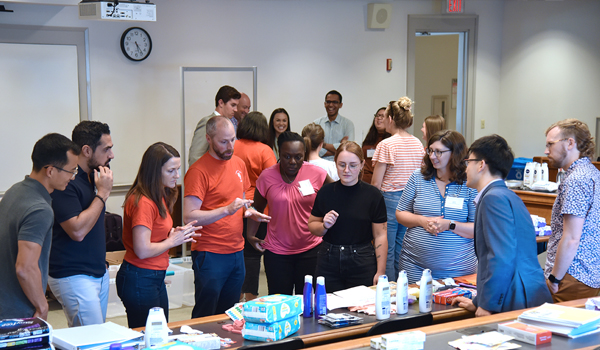 Evening students also had an opportunity to participate in Community Service Day during their orientation sessions in the evening on Thursday. Through Catholic Charities Archdiocese of Washington, evening students volunteered for the Care Pack Program — sorting supplies and making New Life packs and the Postpartum packs for Sanctuaries for Life, as well as the Education packs for Immigration Legal Services.
As Dean Crowley also noted in her remarks to students, Community Service Day would not have been possible without the dedication and leadership of Heather Doerr, Associate Director for Student Life.
Click here to view other photos from Community Service Day on Catholic Law's Facebook page.