June 27, 2022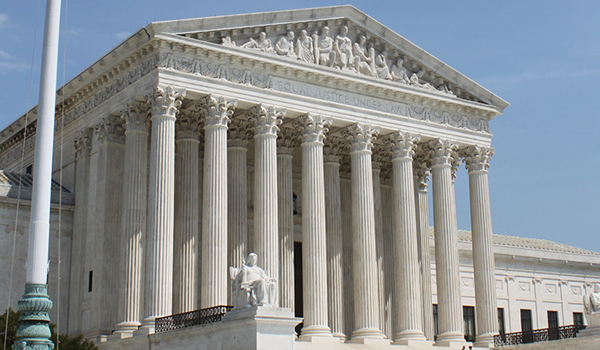 In the wake of Friday's Supreme Court decision in Dobbs v. Jackson Women's Health Organization overruling Roe v. Wade and Planned Parenthood v. Casey, J. Joel Alicea, assistant professor of law and director of the Project on Constitutional Originalism and the Catholic Intellectual Tradition (CIT), published an essay in City Journal, which is a follow-up to a piece on Dobbs and the future of the conservative legal movement that he published last December. In his latest essay, Alicea writes that Dobbs represents "the most important legal and human rights achievement in America since Brown v. Board of Education" and argues that credit for Dobbs belongs in large part to the constitutional theory known as originalism.
City Journal
Date: June 24, 2022
By: J. Joel Alicea
An Originalist Victory - The Supreme Court's Dobbs ruling is a tremendous success for the constitutional theory around which conservatives rallied for nearly half a century.
…
To acknowledge this achievement is to acknowledge the constitutional theory around which the coalition that brought it about rallied for a half-century: originalism. It was originalism that the pro-life movement adopted after Roe and supported through the confirmation defeat of Robert Bork; the attempted defeats of Clarence Thomas, Samuel Alito, and Brett Kavanaugh; and the setback of Casey. The goal of overruling Roe and Casey bound the conservative political movement to the conservative legal movement, and originalism was their common constitutional theory. Dobbs thus had the potential—as I argued in an earlier essay—to exacerbate the tensions over originalism within the conservative legal movement. It would be viewed as the acid test of originalism's ability to translate theory into practice, and there would be no avoiding the stakes for the conservative legal movement in the case: "complete victory or crisis-inducing defeat," as I put it. We now know that it was a complete victory, and it was, in large part, originalism's victory.
…
To read the full essay, click here.