July 06, 2022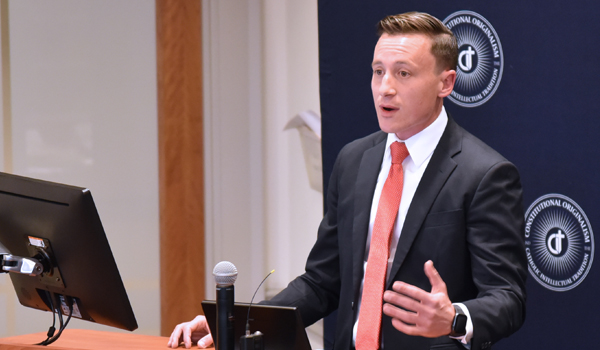 Incoming Catholic Law Assistant Professor Chad Squitieri authored an op-ed, which was published in National Review on July 5, 2022. The article discusses last week's Supreme Court decision in West Virginia v. EPA and the use of the "major questions doctrine."
National Review - Bench Memos
Date: July 5, 2022
By: Chad Squitieri
Can Major-Questions Doctrine Actually Get Congress to Legislate Again?
…
"Last week the Supreme Court ruled in West Virginia v. EPA that the Environmental Protection Agency did not have the legal authority to enact a sweeping regulation of greenhouse-gas emissions known as the Clean Power Plan. In doing so, the Court's conservative majority invoked the "major questions doctrine." That freshly minted doctrine holds that an administrative agency may only regulate matters of "vast economic and political significance" when the agency is empowered to do so via statutory language that puts matters regulated within the agency's authority in an especially clear way. In her dissenting opinion, Justice Kagan explained how the major questions doctrine is inconsistent with textualism — the theory of statutory interpretation associated with the late Justice Scalia, pursuant to which judges focus on statutory text, structure, and history. Justice Kagan is correct. [...] Textualists, including the textualist justices on the Supreme Court, would therefore do best by tossing the major questions doctrine aside and returning to a dogged focus on statutory text, structure, and history."
…
Click here to view the complete op-ed.