January 19, 2022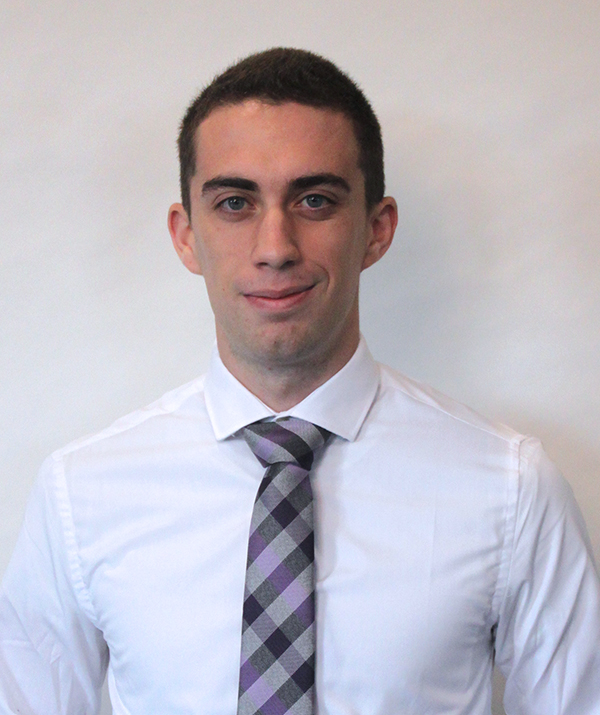 As a law school, Catholic Law strives to uphold Catholic intellectual tradition and social teachings. For third-year law student David Lattuga, who attended Catholic school his entire life, it was unsurprising that Catholic Law was the place he chose to pursue his legal degree. "I have been fortunate enough to have attended Catholic school for my entire life so when the time came to choose a law school, Catholic University was the natural choice." As he embarks on his final year of law school, Lattuga recently reflected on his Catholic Law experience.
A Denville, New Jersey native, Lattuga attended Caldwell University where he ran track and cross country. With the goal of serving as a JAG officer in the military, he knew he would need a law degree. Not wishing to defer his goal, he decided to go straight to law school after graduating from Caldwell. Catholic Law was the perfect fit given Lattuga's Catholic faith, but beyond that, its Washington, D.C., location—just minutes from the heart of the nation's legal epicenter—would provide him with unparalleled opportunities as a student in the Law and Public Policy Certificate Program.
Since joining the Catholic Law community in 2019, Lattuga has taken advantage of internships that have helped to hone important skills necessary for a successful legal career. In his first internship, Lattuga was able to work side-by-side with the JAG officers that he hopes one day to become. "I have had the opportunity to intern with the United States Coast Guard JAG at their headquarters in D.C. In this capacity, I worked in the Office of Member Advocacy Defense Division and had the privilege of helping defend service members." He has also been able to serve communities closer to his New Jersey home. "I have also interned in New Jersey with the Morris County Prosecutor's Office and the Essex County Prosecutor's Office. During the summer before my 3L year at Essex County, I had the opportunity to argue on the record on behalf of the State."
Lattuga has also found additional on-campus opportunities to explore his passions. As a leader and member of several student organizations, he has contributed to the overall campus culture. This year, he is serving as President of the Military and National Security Law Association, Vice President of Service of the Saint John Paul II Guild of Catholic Lawyers, and a member of the Pro Bono Advisory Board.
With his heavy course load and the multiple on- and off-campus demands on his time, Lattuga has relied on exercise and his interest in history to help him stay grounded. "I love running and try to run every day." He added, "I also enjoy visiting historical sites and museums as well and D.C. is a great place to be able to do so."
As Lattuga leans into his final year at the Law School, he is grateful for the experiences he's at Catholic Law; especially, since like most law students across the country, Lattuga's law school experience has been significantly impacted by the pandemic. He concluded, "The dedication of the professors, especially during the difficult period of online learning, is very special and I appreciate all they do for us."