March 29, 2022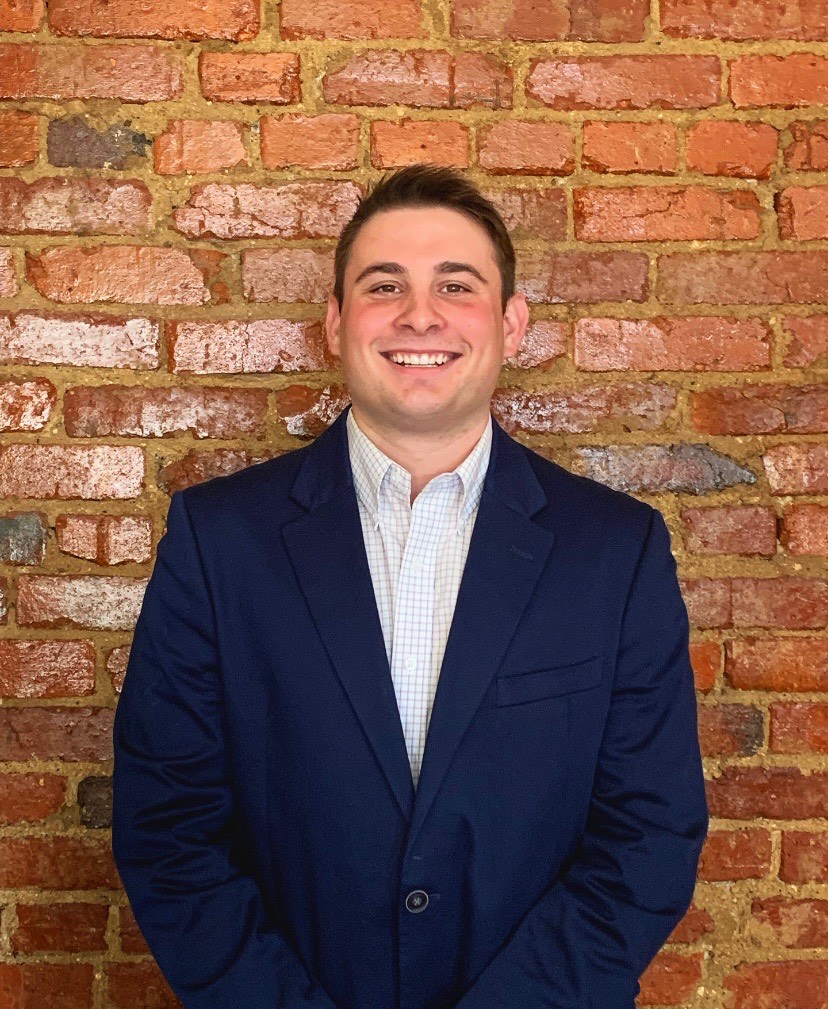 "Going to a small undergrad school showed me the positives of being a part of a tight-knit community. It was small enough where everyone mostly knew each other but also big enough that you were still meeting new people daily. When choosing a law school, I wanted that same feeling." Catholic Law recognizes the importance of a supportive and connected community and is committed to fostering strong bonds, so for third-year law student Daniel Hughes, Catholic Law felt like a great fit. Now as he looks forward to graduating in May, Hughes took the opportunity to reflect on his law school experience.
Hughes grew up outside of Philadelphia as the middle child to two sisters—his older sister went to Penn, the younger one is currently a Division I rower at Manhattan College, and he attended Wagner College where he was a Division I lacrosse player. It was during his time at Wagner, majoring in Political Science with a minor in Business Administration, that Hughes realized that he wanted to pursue a future career that would blend his two interests. "I took a corporate law class in college and I immediately enjoyed the content. I then started to research schools that specialized in business law and discovered the Securities Law Program (SLP) at Catholic."
When deciding what law school to attend, the offering of SLP along with his own Catholic faith quickly shot Catholic Law to the top of Hughes' list. The Law School also offered abundant opportunities to form deep connections with others. "I wanted to be able to interact with students from all walks of life, faith, background, ethnicity, etc. I knew that Catholic would not only give me the chance to do that in a great city like D.C. but would also allow me to do it in an environment of inclusivity."
The collegial campus community combined with proximity to countless practical legal opportunities has allowed Hughes to thrive on- and off-campus. Since joining the Catholic Law community in 2019, Hughes has taken advantage of internships that have helped to hone important skills necessary for a successful legal career. "I worked for a small business law/intellectual property firm in Phoenixville, Pennsylvania, during my first-year summer. I then worked as an intern for the Investment Company Institute for my second summer and received an extension for this past fall." Both opportunities were complementary to his SLP coursework and enhanced Hughes' level of expertise in a growing and dynamic area of law. This year Hughes was even the recipient of the 2021 "Securities Program Scholarship for Excellence" Award.
Hughes has also found additional co-curricular opportunities to explore his passions—serving as a leader and member of several student organizations. This year he is President of the Securities Law Students Association, a member of the Military and National Security Law Students Association (M&NSLSA), and is a Themis Student Representative. Also, as a previous member of the Securities Law National Moot Court Team, he now acts as a mentor to this year's team.
With his heavy course load and the multiple demands on his time, Hughes has relied on physical activity to help maintain a sense of balance. "I like to stay active. I run and lift throughout the week to help clear my head. I also participate on the Law School's intermural sports teams (basketball, football, volleyball). I am also a current member of the Catholic University Club lacrosse team."
Hughes' work both in the classroom and out has prepared him for his next steps in the legal field. Following graduation, Hughes will be sitting for the New York Bar and working at a business litigation firm. As Hughes concludes his final semester at the Law School, he is grateful for the wonderful experiences and dedicated professors he's had at Catholic Law; especially, since much of his law school experience has been impacted by the pandemic. He concluded, "The teachers and staff at Catholic are among the best there are. They truly are dedicated to each and every student and ensure that they are getting the most out of the law school experience. Even in the midst of the pandemic, the teachers worked tirelessly to transition to Zoom learning, so that we did not skip a beat. I applaud their dedication and cannot recommend them enough."