November 01, 2019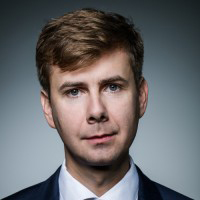 Wojciech Jarosiński '10 (LL.M.) was one of 15 foreign attorneys profiled in the "Who's Who of Foreign Attorneys" article in the Fall 2019 issue of National Jurist. The attorneys featured were all accomplished graduates of various LL.M. programs in the United States that were designed for students from other nations.
Click here to learn about other graduates of Catholic Law's and Jagiellonian University's joint American LL.M. program.
Click here to view the article, which starts on page 31. Jarosiński is featured on page 43.