May 19, 2020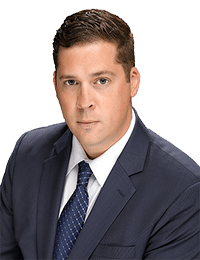 As stay-at-home orders persist in the Washington, D.C., area, law firms have committed to providing social distancing information and legal services to local residents. Scrofano Law, PC, has created free resources providing information regarding social distancing and stay-at-home orders issued in D.C. The firm has begun providing guidance in Social Distancing Law as well as continuing to serve clients requiring criminal defense.
Catholic Law alumnus Christopher J. Mutimer '12, an attorney for Scrofano Law, is working to offer a range of services to clients during this difficult time. Despite the physical office being closed, Mutimer and his colleagues continue to provide high-quality services virtually. Mutimer left his own firm in 2016 to join Scrofano Law, PC. His experience working as a DUI defense attorney has earned him recognition as a top lawyer for DUI and criminal defense.
For more information about Mutimer and Scrofano Law, click here.