August 20, 2021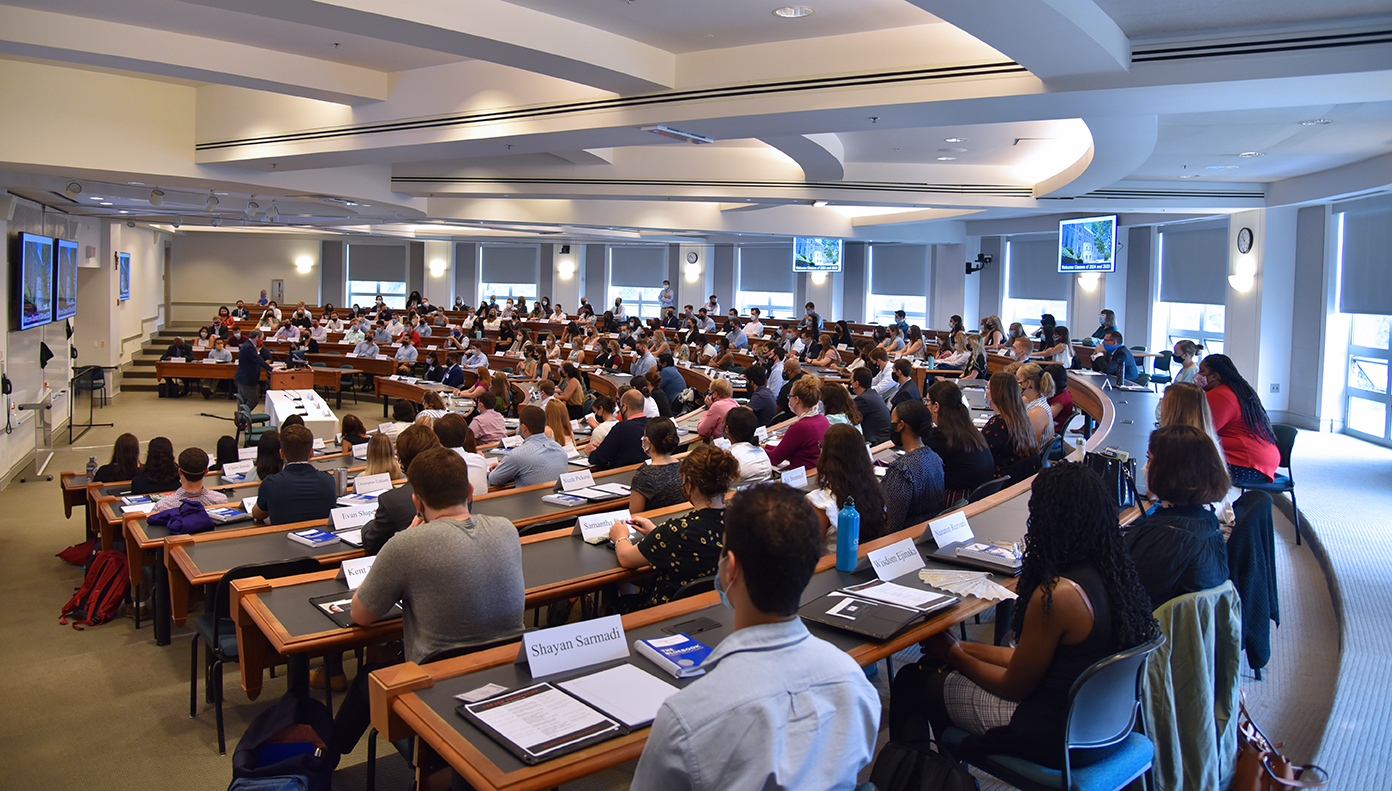 The Columbus School of Law welcomed its incoming first-year students with Catholic Law Orientation 2021. The three-day orientation began on August 17, 2021, with a welcome to the Classes of 2024-2025. Assistant Dean for Student Affairs and Dean of Students Katherine Crowley made opening remarks, being the first to welcome the new class of 160 students. Dean Crowley then introduced Dean Stephen C. Payne.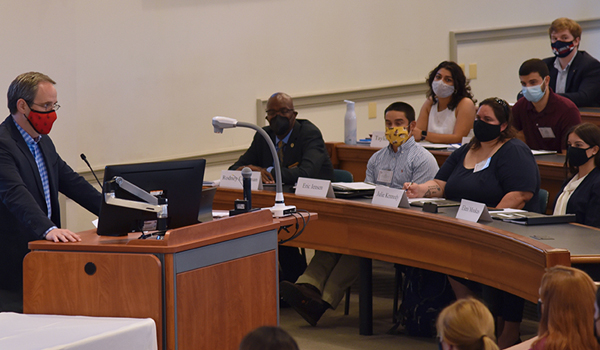 Dean Payne excitedly addressed the group, "What a wonderful day it is to see all of you all here." He then reflected on the tight-knit nature of the Catholic Law community before concluding, "Love the people you see. Be nice to those you encounter. Serve the client right in front of you to the very best of your ability. If you do that, I promise you'll have a very rewarding career in the law."
The program transitioned into its morning information session, a 1L Faculty Panel where professors discussed "How to Succeed in Law School: The Faculty Perspective." Members of the Catholic Law faculty added voices of welcome and introduced themselves, their specialties, and the courses they teach. After the welcome luncheon, the afternoon continued with additional information sessions including: "Introduction to a Law School Class: Your First Client - Your First Deadline," introductions to Student Services and Research Services, and "Implicit Bias & the Legal Profession." Each session provided students with tips on how to navigate these important resources that are available to them.
The day concluded with closing remarks from Dean Payne and then each new student took the induction oath—led by the Honorable Jennifer M. Anderson '84—ready to begin their law student careers.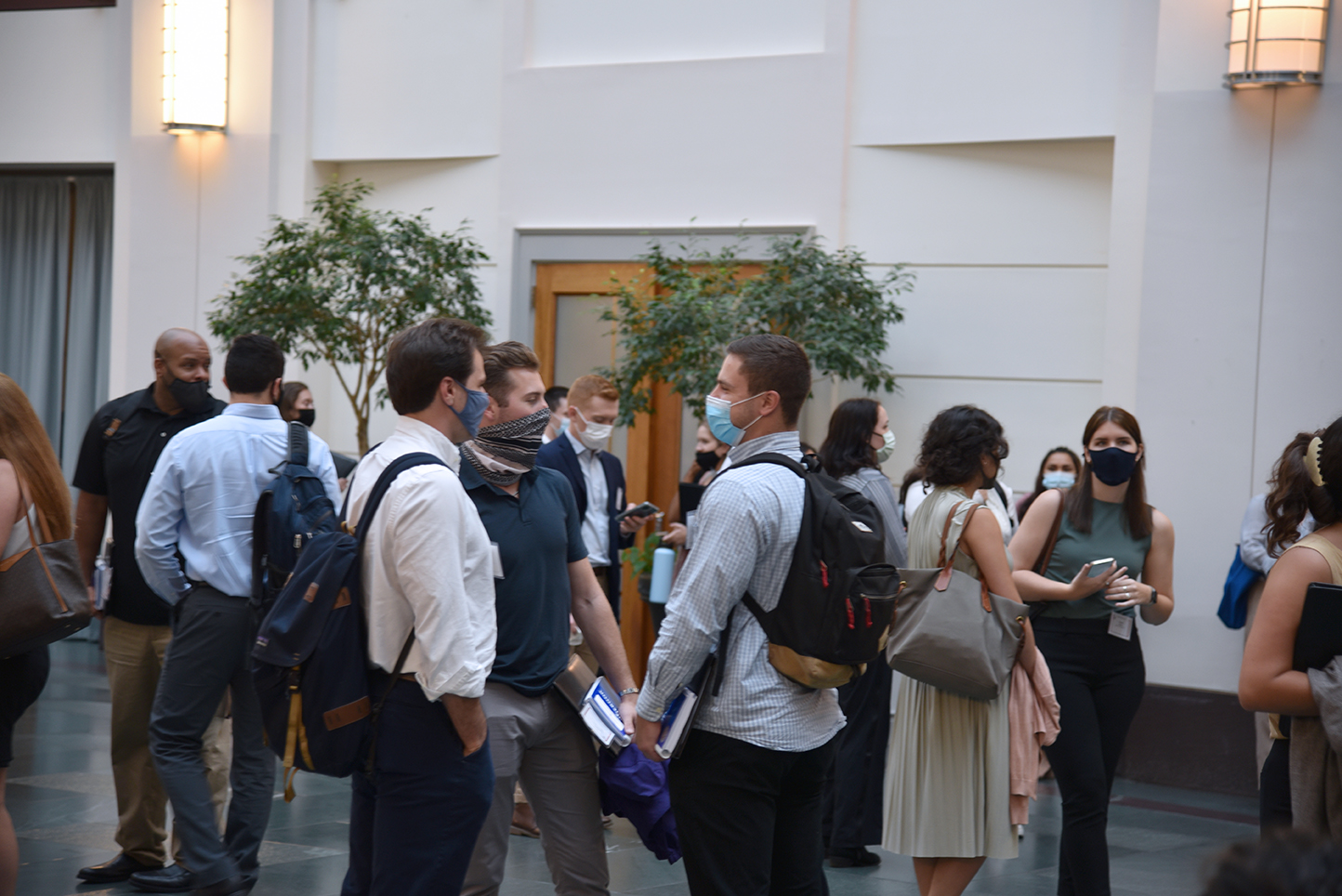 Day two provided additional opportunities for both day and evening division students to acquaint themselves with the Catholic Law community and the expectations of law school. In morning and evening sessions, students received an introduction to Court Structure and Stare Decisis, learned case briefing with Professor Sarah H. Duggin, and discussed "How to Succeed in Law School" from the student perspective.
The final day of Catholic Law Orientation 2021 included a full day of community service in which students connected with the members of the Brookland community and lived into the Law School's mission of service.