February 03, 2022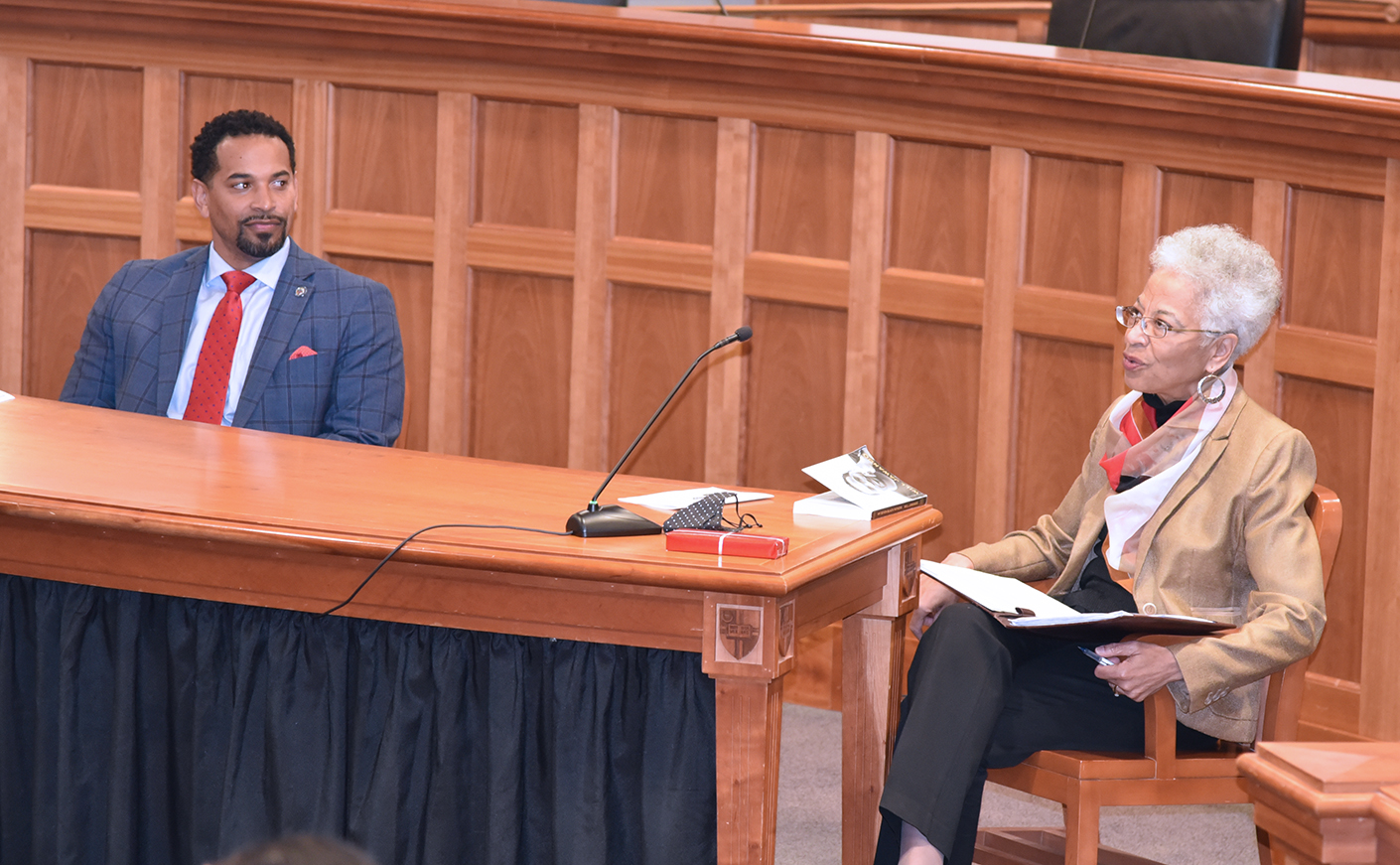 In celebration of the start of Black History Month and the launch of Catholic Law's new Black Law Students Mentoring and Leadership Program, The Program along with the Black Law Students Association and the Diversity and Inclusion Advisory Council co-sponsored an evening event with Catholic Law alumnus Will Jawando '07. On February 2, Jawando joined members of the Catholic Law community to discuss his upcoming book, My Seven Black Fathers: A Young Activist's Memoir of Race, Family, and the Mentors Who Made Him Whole, and the importance of mentorship.
Jawando, a community leader and councilmember in Montgomery County, Maryland, shared a brief overview of his memoir which shares the story of his life through the lens of seven Black men who have impacted his life. In the book, he reflects on the effects of mentorship, service, and healing—telling a story of hope while also using it as a call to action against stereotypes and systemic inequities faced particularly by Black men and boys. As Jawando spoke, he noted, "All of these relationships were very different, and I needed every one of them—and I still need them. I'm still being mentored, I'm still being fathered, and I seek to do that for others as well."
In the second half of the program, Jawando answered questions posed by Professor Veryl Miles as well as several questions from those in attendance. Following the event, guests along with the speaker attended a reception in the Louise H. Keelty and James Keelty, Jr. Atrium where the conversation continued.
A recording of the event is posted below.