February 16, 2022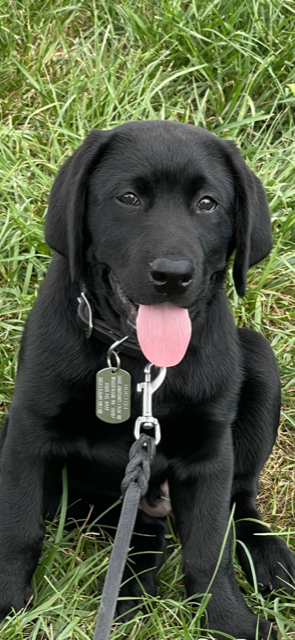 Catholic Law fourth-year evening student Joseph Hurley was recently featured in the Winter 2022 edition of The National Jurist. While the article ultimately focuses on his personal story of perseverance, Hurley hoped to shed more light on the issues faced by law students taking on caregiver roles and how best to navigate those challenges.
"During the time I was assisting with my wife Carol's care and driving her to a series of oncology appointments, I met several attorneys who'd also experienced caring for a terminally ill family member while going through law school. I realized that in any given three- or four-year period that it takes to complete law school, there are likely quite a few law students nationwide who will experience a version of what I did. For most, it'll likely involve caring for a terminally ill parent, not a spouse, but the challenges are similar."
The article describes Hurley going through law school with the "military precision" that his previous career as a Marine Corps officer might hint at, but Hurley has felt more like he's just taking law school one day at a time just like everyone else. As for being his wife's caregiver, he shared, "that was a completely natural role that I was blessed to be placed in. She'd been my wife and best friend for over 38 years, so that didn't even require a conscious decision—it's just what you do automatically when you're so close to someone."
Just after Carol's passing, Hurley received a Labrador Retriever puppy named "Doctor" that Carol arranged to get for him just before she died. His sire was a therapy dog (also named Doctor) that had doted on Carol whenever Hurley took her to oncology appointments at Walter Reed. Doctor was Carol's way of looking out for Hurley as he looked out for her.
Hurley also added his gratitude for the support he received from the Catholic Law community throughout his experience. "The support I've received from the Catholic Law community—administration, professors, and fellow students—has been very reassuring and something I'll always remember. While I'm looking forward to graduation, I'm really going to miss the camaraderie and friendships I've experienced here."
The National Jurist
Date: Winter 2022
By: Jennifer McEntee
Scholar, husband, father, caregiver
…
"[...] Hurley's advice to others who face crisis during law school is: Get ahead in schoolwork as much as you can, plan for financial strain, and decide if extracurricular activities are worth the time commitment.
'Take it day by day,' he said. 'Everybody's situation is unique. You have to be really honest with yourself: Can I realistically do this?'"
…
The full article can be found on page 12 in The National Jurist. Click here for access.