March 15, 2022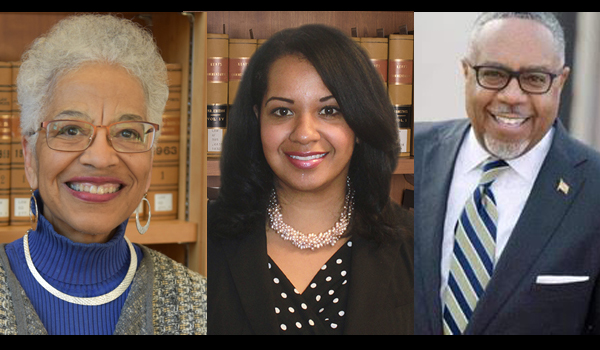 On March 14, 2022, the Black Law Student Mentoring and Leadership Program hosted its first event in the program's mentoring and leadership lunch series. The lunchtime event welcomed Catholic Law alumnus, Alumni Council member, and mentor D. Michael Lyles '94.
To begin the program, Professor Veryl Miles '80 welcomed the group, and Shani Butts '03, Assistant Dean for Admissions, provided a few introductory remarks about Lyles. She noted, "[Lyles] has been very instrumental in helping shape the lives of many black law students here at the law school." She then welcomed Lyles to the podium. Lyles, who serves as City Attorney for Annapolis, began by briefly sharing about his rigorous and formative four years as an evening student, and explaining how those years went on the shape his career trajectory. Lyles then provided ample opportunity for students to ask questions more specifically about law school as well tips and advice for preparing for a career in law, and he concluded with some final remarks on the importance of mentorship.
On Wednesday, March 16, D. Michael Lyles will be one of three alumni receiving a Diversity Leadership Alumni Award. The ceremony will be held at 5:30 p.m. in the Walter A. Slowinski Courtroom at Catholic Law. Click here to register for the event.
For updates and information regarding more OCPD events, please visit the News and Events page.