April 29, 2022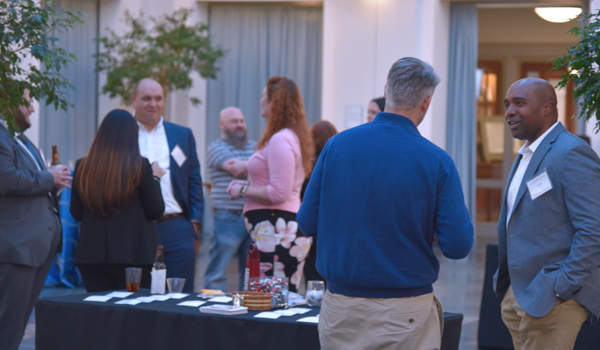 Members of the Catholic Law Barristers' Society came together on the evening of April 28, 2022, to celebrate with an inaugural Barrisers' Society Reception. Guests mingled together in the Louise H. Keelty and James K. Keelty, Jr. Atrium, catching up and reminiscing about their time spent at Catholic Law.
Membership in the Barristers' Society reflects a high level of commitment to Catholic Law and a shared vision of ensuring excellence. With a gift to the Law School Annual Fund, alumni earn a variety of benefits that help them to stay connected to Catholic Law.
To learn more about the Barristers' Society and ways you can join, click here.