July 28, 2022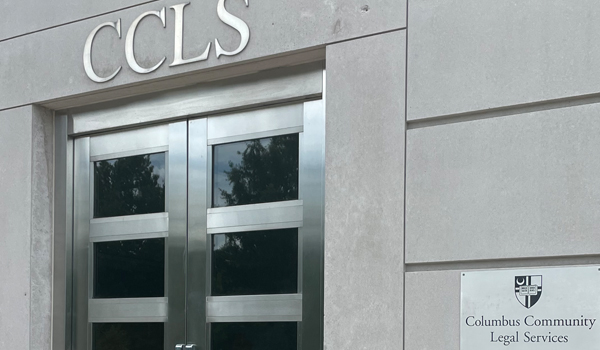 For the past three semesters, six Catholic Law students in the Families and the Law Clinic (FALC), along with George Washington University's Family Law Clinic have been conducting one-time, two-hour mediation sessions in the Court Negotiation Project. Participating parties in the project are from pro se domestic relations cases who have been ordered into the negotiation sessions by judges in the Domestic Relations Branch (DRB) at their initial hearings.
The students enrolled in the clinical programs have been acting as volunteers for the court under faculty supervision. After training in the relevant law, court rules, ethics principles, and mediation skills, student attorneys accept referrals from DRB judges. Referrals are most appropriate for cases in which the parties seem close to settlement on discrete issues but need assistance to finalize a consent agreement. The student attorneys work extensively with their supervisors to prepare for each mediation and then conduct the mediation virtually under faculty supervision. Student attorneys have had considerable success in either helping the parties resolve all the contested issues, or at least narrow the issues.
Three recently graduated students who worked with the Court Negotiation Project recently shared some of their thoughts about their experience.
Ritika Malkani '22 was extremely interested in family law since beginning law school, so she looked for practical experiences to help make sure it was the field for her. "The Negotiation Project practically tests the skills that law school teaches theoretically. It also requires humility, accountability, and patience — all of which will be incredibly helpful in any future legal career." She continued, "In this project, for the first time, I was put in a position where I was not acting as a zealous advocate for a client, but as a neutral party. I feel that this will be an invaluable experience moving forward into my first job, which is a clerkship. Engaging in the type of work that the Negotiation Project provides makes me feel like we are actually benefiting the community"
As a student in the dual J.D. and Master of Social Work degree program, Jerome Perez '22 saw FALC as a great opportunity to use the skills he learned in both programs. "I got some good practice prepping and getting used to being a neutral party, and it is a great opportunity to practice keeping an open mind with people." He concluded, "I plan to look back on my experience to improve my prepping as a lawyer."
Katie Koopman Jung '22 knew that participating in Catholic Law's clinic offerings would provide her with invaluable practical experience and opted to work with FALC because of her interest in family law issues. "I think these issues are so important and really affect the everyday lives of the people who go through them. I wanted to be able to do what I could and use what I have learned to help people in our community." Working on the Court Negotiation Project has been unlike any of the other work Jung has done before. She explained, "These are real people and a real child. Working to help these people means that we are helping a family and hopefully assisting them in making things a little better." Jung also shared that the project has also helped her to feel prepared for her work following graduation. "These projects require a lot of forethought and preparation even if we don't end up using everything we prepared. I think this is really important to understand in a career, especially in a legal career. I am going to be an Air Force JAG and I know that is a dynamic field to be in where things are constantly changing. This experience helped me to be prepared enough to be able to deviate when we needed it and to be confident in our knowledge and understanding of the case." She concluded by encouraging other students to participate in the program, "It is worth the experience! Every day isn't easy and you will make mistakes in clinic, but the best part is you get to work with your supervisor to make sure that you don't make those mistakes again. It is a safe space to learn and to brainstorm and to feel as if you are a lawyer. It is a really empowering to put to practice what you have been learning in classes in law school and to feel it all coming full circle."