May 02, 2022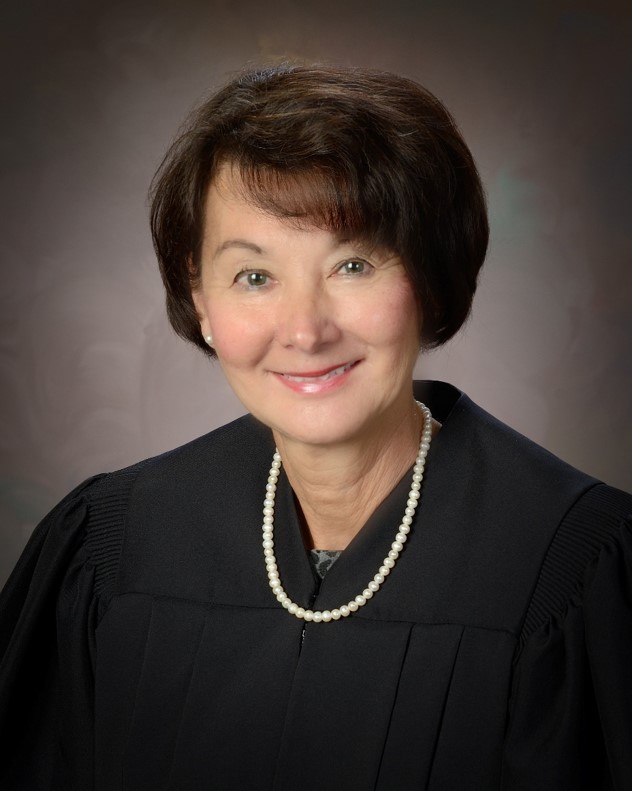 "Work hard. Be kind. Don't be afraid to start at the bottom." The Honorable Coral Wong Pietsch '74 has worked in public service her entire career. She has served as a member of the United States Army JAG Corps, worked in the nonprofit space, served as Deputy Attorney General for the state of Hawaii, acted as a civilian attorney for the army, and was appointed Commissioner of the Hawaii Civil Rights Commission. Now looking back over her career, Judge Pietsch recognizes the importance of working hard and blazing one's own trail. As the 2022 Diversity Leadership Alumni Award recipient honored by Asian Pacific American Law Student Association (APALSA), Judge Pietsch reflects on her career of service and the importance of guiding the next generation of young lawyers.
Judge Pietsch was born and raised in a small town in Northeast Iowa. Her father immigrated to the United States from China as a young man and her mother, who was of Bohemian descent, grew up on a farm in Iowa. Judge Pietsch attended local Catholic schools through high school before earning a Theatre Arts degree from the College of St. Teresa in Winona, Minnesota, and her Master of Arts degree in Drama from Marquette University in Milwaukee, Wisconsin. After earning two degrees though, Judge Pietsch found that she was still uncertain about what she wanted to do or what she wanted to be. "Going to law school was actually my mother's idea. There were not many women lawyers at that time, and I think she wanted me to seek non-traditional professions for women. I always saw her as ahead of her time." Her mother had attended college at a time before most girls even thought about going to high school, so Judge Pietsch decided to take her mother's advice. "As it turned out, her advice was excellent."
Once the decision to pursue a law degree was made, Judge Pietsch quickly found her fit at Catholic Law. "All my education — elementary, secondary, and higher education — had been in Catholic institutions, so The Catholic University of America Columbus School of Law was a logical choice." She also realized that Catholic Law also offered a wonderful location, she noted, "It was in Washington D.C., the seat of government and the home of the Supreme Court. It was also an opportunity to experience life outside of the Midwest."
Judge Pietsch considers everything about her time at Catholic Law as memorable and she is grateful that Catholic Law gave her a chance and an opportunity. "I came from a rural area of the country, was bi-racial, and a woman. Opportunities were hard to come by in those days. All a person can ask for is the opportunity and Catholic Law gave it to me." Judge Pietsch also met her husband, James H. Pietsch '74, at the Law School. "We were in the same class. We got married after our first year in law school. He had spent one year in the Army in the Medical Service Corps and was on excess leave to attend law school after which he would resume his army service but in the Judge Advocate General's Corps."
Upon graduating in 1974, Judge Pietsch was also commissioned in the Army Judge Advocate General's Corps, and both she and her husband were stationed in Korea with a follow-on assignment in Hawaii. After completing both of their military obligations, they left active duty but remained in the Army Reserves as Judge Advocates — during which time, Judge Pietsch deployed numerous times on various exercises throughout the Pacific. Judge Pietsch's early years as a Judge Advocate helped form the foundation for a career in public service. "Being part of a larger team effort proved very satisfying and ever since, my career has been one devoted to public service — on the community level, the State level, the federal level, and the international level. I might add that Catholic University certainly influenced me through its emphasis on service and the courses I took including clinical opportunities." In 2000, Judge Pietsch was promoted to Brigadier General and was the first woman to be promoted to General Officer rank in any of the military services' Judge Advocate General's Corps. She was also the first woman of Asian descent to be promoted to General/Flag Officer rank in the U.S. Armed Forces.
Judge Pietsch's career has been a rewarding one, but it has also come with challenges. She explained, "Much of my working career has been affiliated with the military. I came up through the officer ranks at a time when there were very few women. When I was commissioned in the Army Judge Advocate General's Corps in 1974 there were about 20 women in a Corps of over 1400 Judge Advocates. The biggest challenge was negotiating through such a male-dominated institution/profession. The most rewarding part was that I did, and I like to think that I paved the way for other women. As a member of the Federal Judiciary, the most rewarding part of the job is to see that the rule of law is adhered to. And as to my one year in Iraq, one of the biggest challenges was surviving. I realized how important it is to have peace and stability."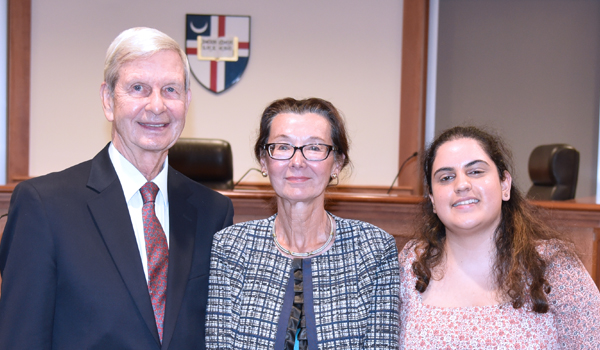 Judge Pietsch has been incredibly dedicated to her profession but also recognizes the importance of finding balance. Looking back, she remembers the words of her Torts professor Dean Vernon X. Miller who used to ponder aloud in class, "Which do I like better — baseball or Torts?" Judge Pietsch shared, "To me, this was a way of saying that there should be more to life than the law. In Dean Miller's case, it was baseball; for others, it might be something else. We all need a diversity of interests." Judge Pietsch has found that exercise is a very important part of maintaining balance in her life. "When I was much younger, I ran marathons and participated in many short and long-distance races. I still exercise in the form of yard work, walking, and some swimming." She added, "I enjoy traveling with my husband and discovering new cultures and places."
Having built a successful career in service of others, Judge Pietsch shared this advice with the next generation of lawyers, "When someone gives you a chance, make the most of it, and don't disappoint. The law is about the greater good. And most importantly, public service is a calling!"