June 12, 2019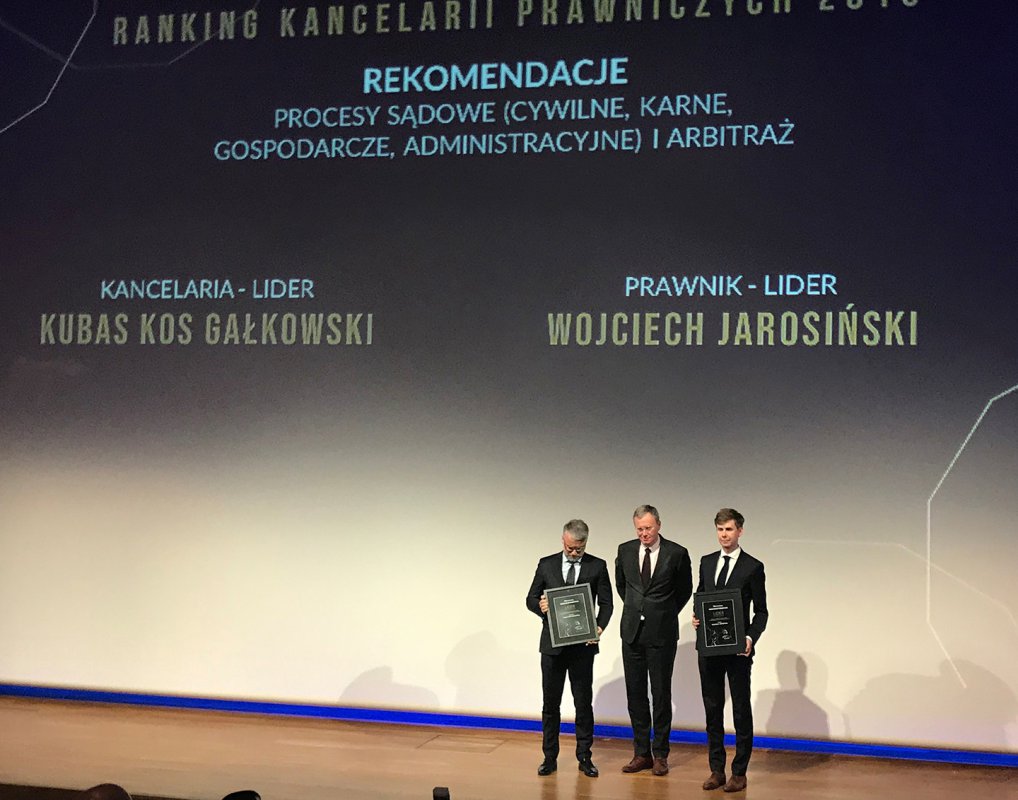 CUA Law alumnus and BOV Member Rafal Kos', PhD, LL.M. firm, Kubas Kos Galkowski, was recognized as the best law firm in the scope of litigation and arbitration in Poland. This was from 17th Ranking of Law Firms, conducted by the most prestigious national Polish economic-legal daily newspaper Rzeczpospolita.

CUA Law alumnus Wojtek Jarosinski was named the best individual litigator by Rzeczpospolita.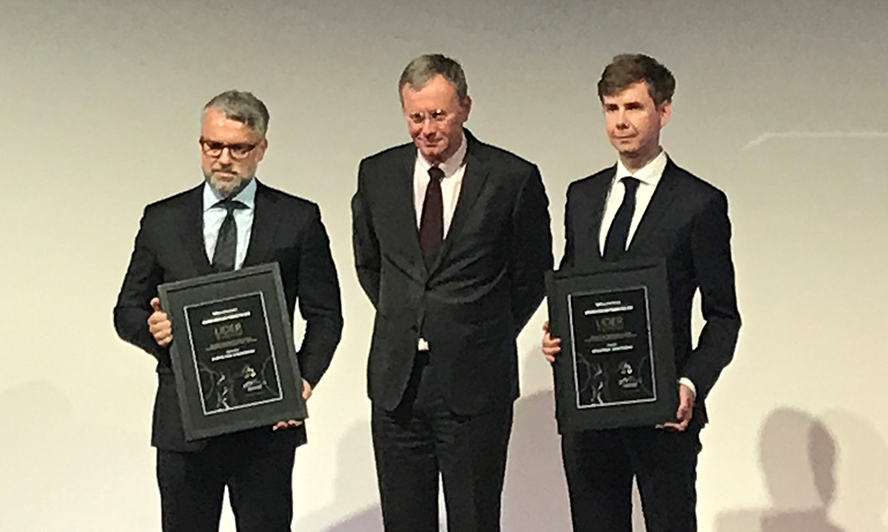 Rafal Kos (L) and Wojtek Jarosinski (R)

On October 19, 2018, Dr. Kos received the Distinguished Recent Alumni Award from the Columbus School of Law.