August 30, 2021
Catholic Law students gained hands-on legal experience and helped others this summer by working with a variety of public interest and public service employers including government agencies, nonprofit organizations, public defender and prosecutor offices, the military, judges' chambers, and more.
"Public service is a core part of Catholic Law's mission," said Kiva Zytnick, who directs Catholic's Pro Bono Program and advises students about public interest legal careers in the Office of Career and Professional Development. "There are so many ways that law students can incorporate service into their future legal careers. Internships, externships, clinics, and pro bono are all excellent avenues to explore how they will contribute, whether they continue into public service or private practice."
To learn more about pro bono and public interest at Catholic Law, contact Kiva Zytnick at zytnick@cua.edu.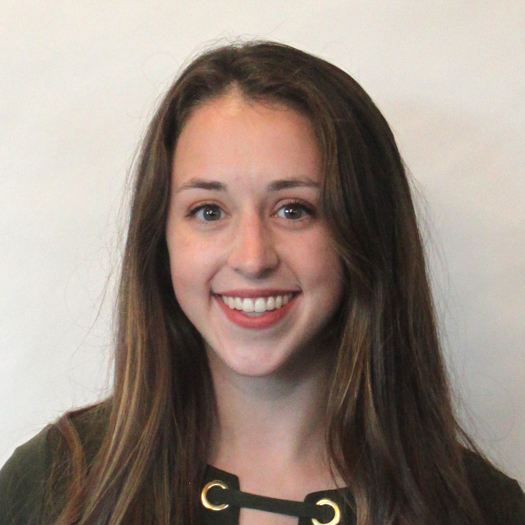 Abby Snelling '22
Equal Employment Opportunity Commission
This summer Snelling worked for an Administrative Judge for the EEOC's Baltimore Field Office on public sector employment discrimination cases. These cases involved employees of federal agencies who faced discrimination based on protected classes under Title VII of the Civil Rights Act of 1964 and the Americans with Disabilities Act. "The EEOC has a real impact on the individuals that file complaints with the agency. Everyone there truly cares about the work they are doing and want to better our country and the workplace," explained Snelling. She reviewed complaints, attended hearings, mediations and settlement conferences, and drafted decisions. She also researched disability law, specifically reasonable accommodations for those with disabilities in the workplace. "I worked on a case in which an individual has not been accommodated properly for his disability for over ten years resulting in physical pain to him. Finding he was discriminated against makes a big difference in his quality of life. I am happy to have done the research and to have helped draft the decision to make a difference to him."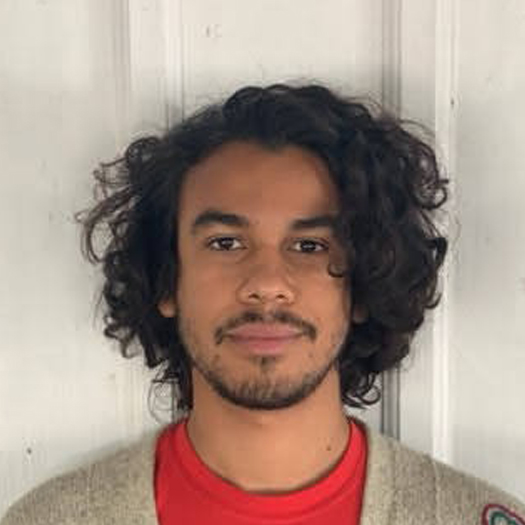 Benji Fitten '23
Rails to Trails Conservancy
Rails to Trails Conservancy advocates nationally for the rail-trail movement. As an intern this summer, Fitten wrote case studies about bicycle and pedestrian networks and the benefits that they provide to local communities and cities. He also updated a funding matrix on alternate funding sources for how local or state governments can fund their trail networks. Trail networks, Fitten explained, are important because they "provide communities with connectivity that doesn't involve car travel. Furthering that mission allows for people to get out more, promotes carbon sequestration (to offset climate change minimally), and promotes economic development. Personally, advocating for a mode shift in transportation that doesn't involve cars especially in urban environments promotes cities designed for humans and can further equity in some ways."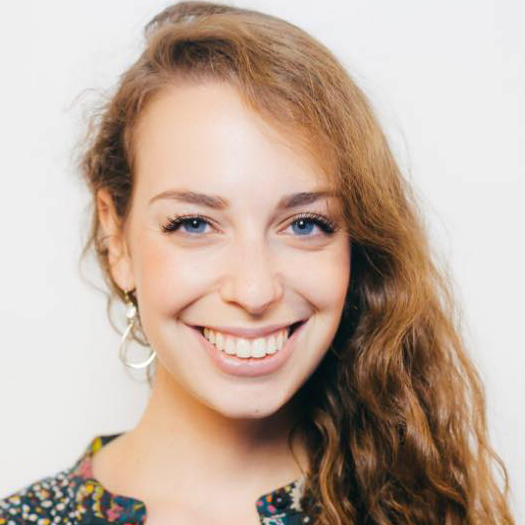 Cait Taub '23
Child Justice
This summer Taub interned at Child Justice, where she supported attorneys who provide legal services to survivors of domestic and child abuse by drafting pleadings for cases, conducting research and drafting memoranda in preparation for trial and hearings, and participating in the client intake process. "Interning at Child Justice opened my eyes to what the world of advocating on behalf of children and their protective parents really looks like in practice," said Taub. After working with Child Justice's brilliant and dedicated attorneys, Taub feels "more prepared to zealously advocate for justice for children caught in challenging circumstances in my legal career."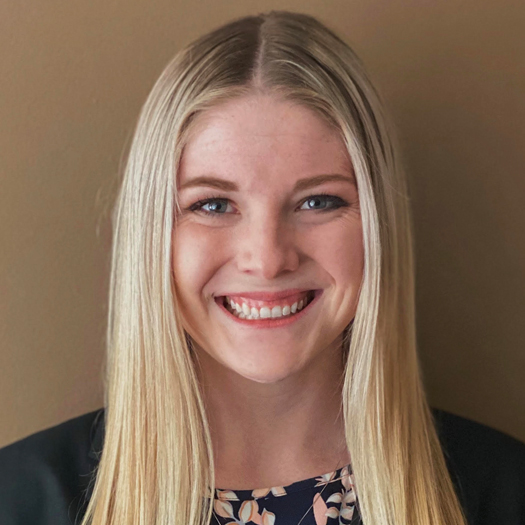 Caroline Kelly '23
Maryland Office of the Public Defender, Appellate Division
Eric D. Weissman Memorial Scholarship Summer Stipend
This summer, Kelly interned with the Maryland Office of the Public Defender in their Circuit Court division. "This position gave me the opportunity to work with individuals from all walks of life and opened my eyes to the harsh reality that is our criminal justice system. While I witnessed first-hand the heartbreaking disparate impact that our justice system has on indigent defendants, I also encountered public defenders who are inspiring and gave not only myself, but the clients they represented, hope that the system can change. My supervisor, Assistant Public Defender Ian Anthony, taught me the importance of connecting and sympathizing with each and every client I encountered. I was lucky enough to make this connection firsthand at trial when I assisted Ian in representing a client whom we truly believed, and the court eventually found, to be innocent of the charges against him. When my client was acquitted, I experienced a life-changing moment, where he and his wife unapologetically embraced Ian and me, crying and thanking us both profusely. In that moment, I realized why Ian and every other public defender in my office chose this career."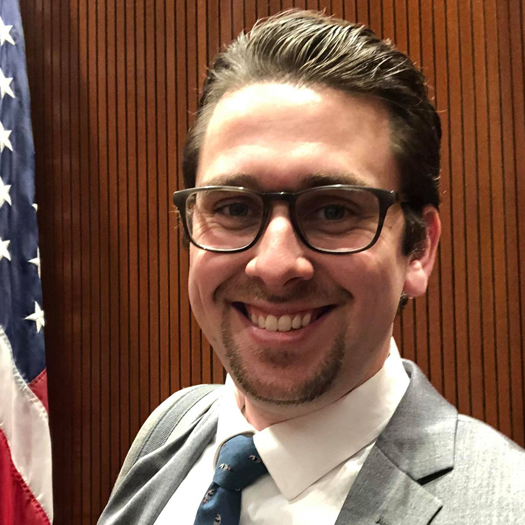 Chris Huff '22
Montgomery County Circuit Court, The Honorable James A. Bonifant
This summer Huff interned with Judge James A. Bonifant at the Montgomery County Circuit Court. He conducted legal research, summarized case facts from lawyers' briefs, and drafted memos, oral opinions, and responses to motions. "The invaluable experience I had working on both civil and criminal matters in chambers," said Huff, "brought me in close contact with the day-to-day of many legal professionals—clerks, judges, and attorneys alike—whose expertise and adroitness in applying and arguing the law will serve as models for my legal career for many years to come."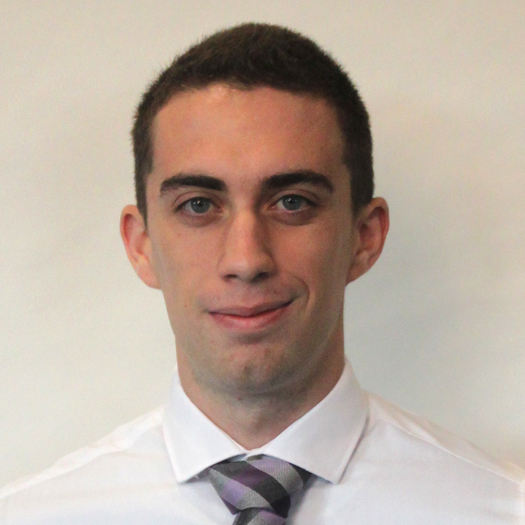 Devin Lattuga '22
Essex County Prosecutor's Office, Special Remand Court Section
As an intern in the Remand Court Section of the Essex County Prosecutor's Office this summer, Lattuga argued on the record on behalf of the State. "The Assistant Prosecutors I worked under showed great care towards ensuring that the victims received justice despite working under a heavy caseload," said Lattuga. "I was particularly struck with the professionalism and care they showed when handling sensitive domestic violence cases."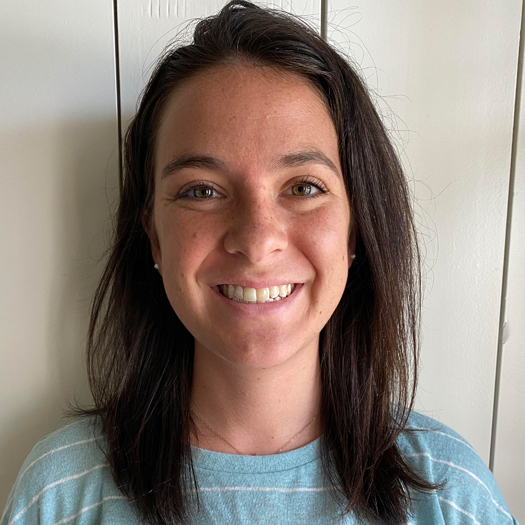 Emma Dunphy '23
Rutgers Immigrant Justice Clinic
This summer Dunphy interned at a legal clinic that represents detained immigrants in the New Jersey area. She interviewed clients, conducted legal research into changing immigration policies, and drafted legal motions to begin our client's immigration proceedings. "This work was incredibly impactful not only for me, but for each and every client that this clinic is able to represent because detained immigrants are one of the populations that have the hardest time accessing adequate counsel," said Dunphy. "It was very rewarding to be a part of bringing these much-needed services to what I believe to be such an underserved community, and to use the legal skills I have been working hard to develop for such important work."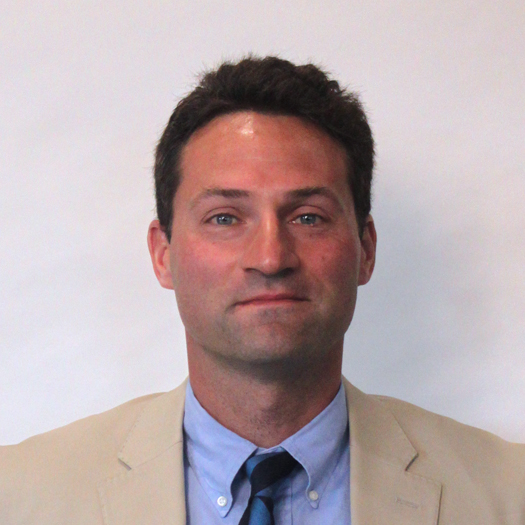 Erhan Bedestani '23
Christian Legal Aid of DC and Columbus Community Legal Services
"We are helping people in need, who in the absence of these pro bono services would go without legal assistance and the ability to advocate for what is rightfully theirs," explained Bedestani about his pro bono volunteer work at Christian Legal Aid of DC and Columbus Community Legal Services this summer. In addition to his full-time job in the military, Bedestani, an evening student, helped complete probate filings for two Washington, D.C., residents and assisted an asylum applicant in filing for renewal of their employment authorization.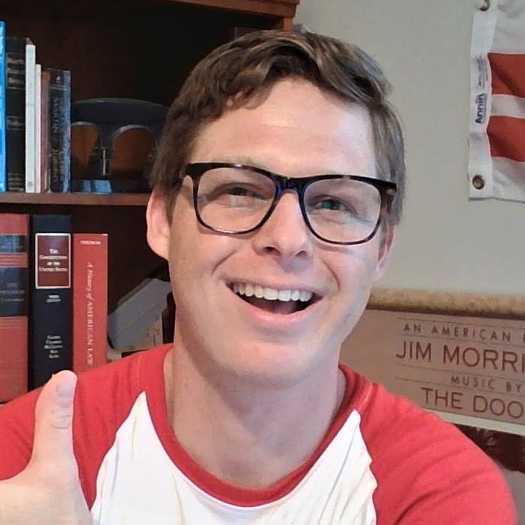 Geoff Hipschman '23
Catholic Legal Immigration Network, Inc. (CLINIC)
O'Brien Summer Fellowship
The Religious Immigration Section at CLINIC helps Catholic Institutions across the country fulfill their employment needs. This summer as an intern at CLINIC, Hipschman assisted attorneys in preparing petitions for R-1 religious worker visas and petitions for Special Immigrant - Religious Worker status in order to gain permanent resident status. "It was very interesting to learn about the diverse backgrounds of the priests, monks, nuns, brothers, and sisters that serve the Catholic Church here in the U.S," said Hipschman.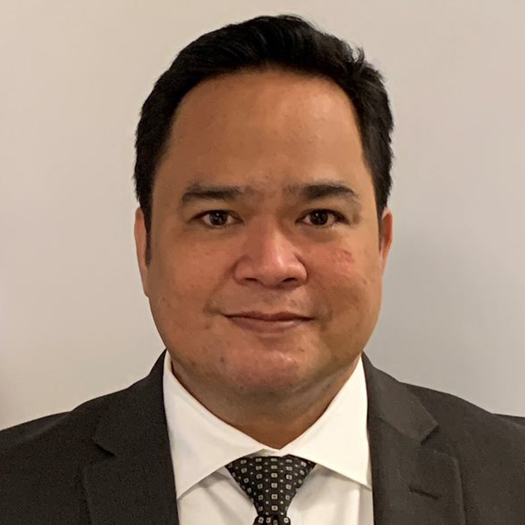 Herman Pablo '24
Marquette Volunteer Legal Clinics
Pablo, an evening student, volunteered remotely at the Marquette University Law School legal clinics this summer because Marquette is his alma mater and because he wanted to help the underserved in Milwaukee. "Participating in pro bono work was one of the very best decisions I made while in law school. The benefits of learning directly from many different lawyers (and the personal reward of helping those in need) are simply immeasurable. I believe that serving the underserved is a noble cause, and at least for me helping others in their plight was made possible through pro bono work," said Pablo. As a volunteer, he recorded statements of facts, legal questions presented, and brief advice given for various civil, family, and small business clients and cases. Pablo was also "able to make new connections with several other pro bono program directors, including one who wrote me a nice letter of recommendation."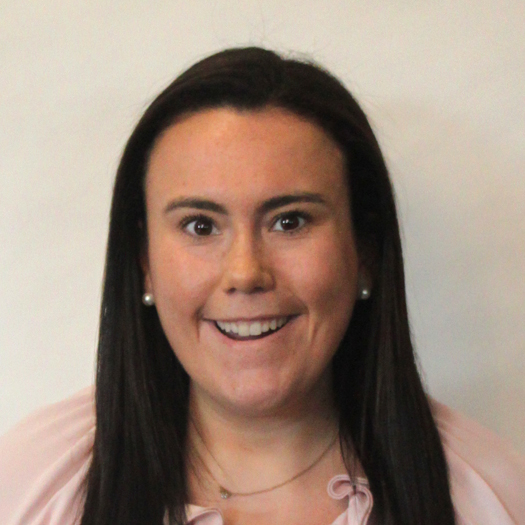 Isabella Richardson '22
Montgomery County State's Attorney's Office
While working for the Special Prosecutions Division of the Montgomery County State's Attorney's Office this summer, Richardson conducted legal research for criminal cases and drafted detailed memoranda analyzing key legal issues in cases involving fiduciary responsibilities, financial exploitation of the elderly, theft and embezzlement by employees, attorney misconduct, and misconduct in office by public officials. She also had the opportunity to work with the State's Attorney John McCarthy directly on trial preparation for an upcoming case. "Working every day with some of the most talented, most creative, and most reputable attorneys and staff has confirmed my desire to one day have a career in prosecution," said Richardson. "The commitment that the attorneys and staff at the Montgomery County State's Attorney's Office have for the community is beyond inspiring. Working in the Montgomery County State's Attorney's Office this summer was such an invaluable experience, and I am so grateful for the opportunity to serve my community."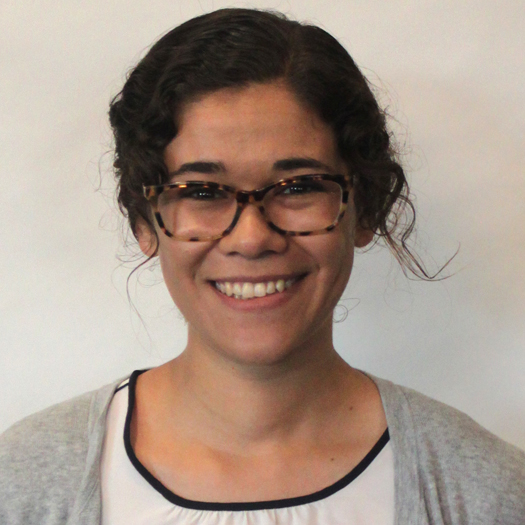 Jordan Villegas '22
Naval Criminal Investigative Service Office of General Counsel
Working for the Naval Criminal Investigative Service (NCIS) this summer was "a dream" for Villegas, who has always had an interest in national security and defense and whose father was in the Marine Corps for 31 years. "As I progressed through school, I realized I also had a passion for law enforcement... [NCIS] reflects both of my primary passions and it offered me the opportunity to give back to the military community and work alongside those enforcing the law and investigating crime," said Villegas. At NCIS this summer she researched and wrote legal briefs and memos on issues including domestic terrorism/extremism, espionage, privacy rights, and criminal investigative methods.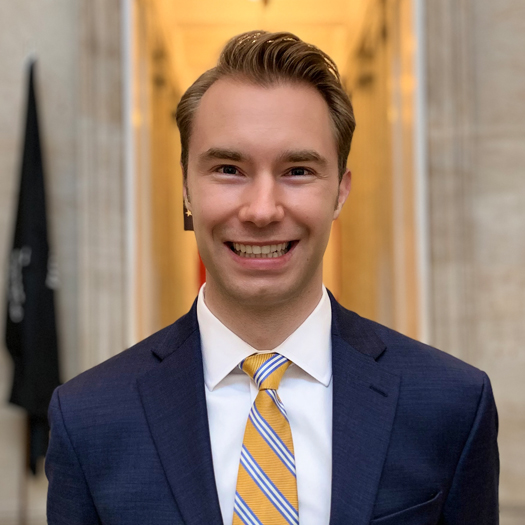 Joshua Campbell '23
U.S. Senate Judiciary Committee
This summer, as an intern with the U.S. Senate Judiciary Committee, Campbell researched nominees for judicial and executive positions, and wrote reports on these nominees' legal experience and political positions. "It was fascinating to get hands-on experience on how the nominations process works," said Campbell. "With lifetime tenure, a federal judgeship comes with great responsibility, and the rigorous nomination process works to ensure the most qualified nominees are appointed. It was an honor to be part of the process."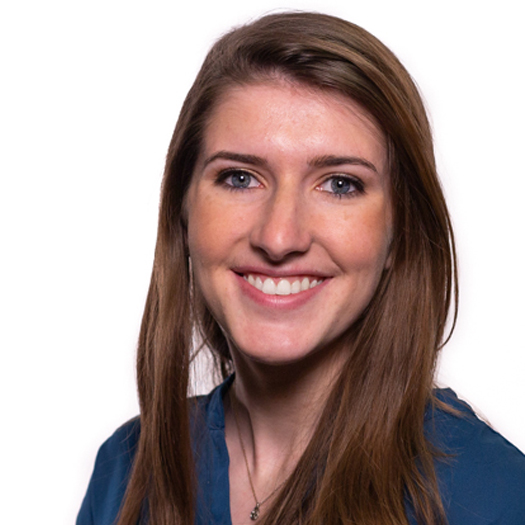 Katherine Williams Wiegand '23
Alliance Defending Freedom
This summer Wiegand interned at Alliance Defending Freedom, a non-profit that helps clients live according to their conscience. ADF is committed to protecting religious freedom, free speech, marriage and family, parental rights, and the sanctity of life. Wiegand honed her writing skills by drafting legal briefs and writing memos, and also assisted in a deposition. She noted, "The work I did at ADF this summer centered around protecting free speech rights, particularly in higher education, to ensure that our clients could speak and live freely."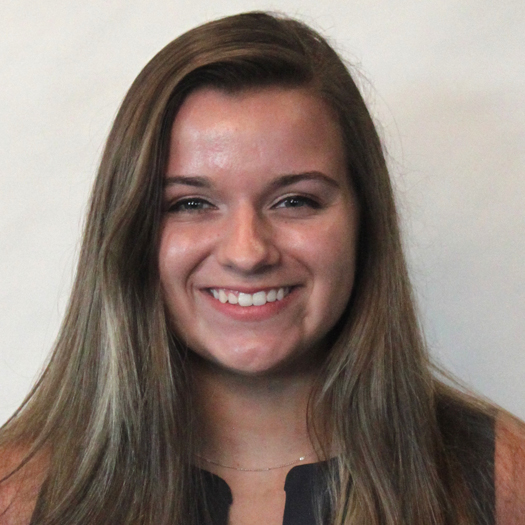 Kelly Bleichner '22
Prince William County Attorney's Office
"The work I did at the County Attorney's Office allowed me to have a real and lasting impact on my community and see the good work I do positively affect people on a case-by-case basis," Bleichner said about her summer internship. At the Office of the County Attorney, she drafted various legal documents and conducted extensive legal research to assist the County Attorney in providing legal advice and representation to various County entities including the Board of County Supervisors, Police Department, Animal Control, Department of Social Services, Fire & Rescue, and more.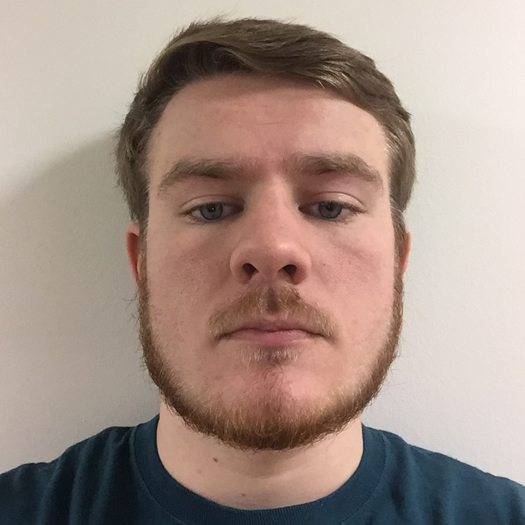 Kyle March '23
Lehigh County District Attorney's Office
This summer March was able to learn what goes into successful criminal litigation and the many complexities of the criminal justice system while interning at the Office of the Lehigh County District Attorney in Allentown, Pennsylvania. "The most meaningful experience for me was being able to see an entire trial from opening statements to sentencing for a now-convicted human trafficker," said March. He got "a better perspective on the reality of criminal work rather than fiction portrayed in crime dramas" after going on a number of hands-on trips to local law enforcement centers. March also gained experience by researching and drafting memoranda for ongoing cases and appeals, drafting court documents, and shadowing attorneys during trials, sentencing, and hearings.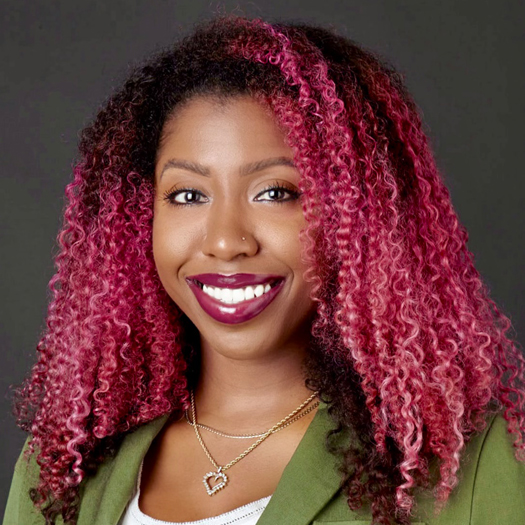 Leisel O. Greig '22
U.S. Environmental Protection Agency
This summer at the EPA, Greig conducted legal research, analyzed case files, edited a practice manual, and drafted memorandums, including a bench memo to help the Chief Administrative Law Judge prepare for an upcoming hearing.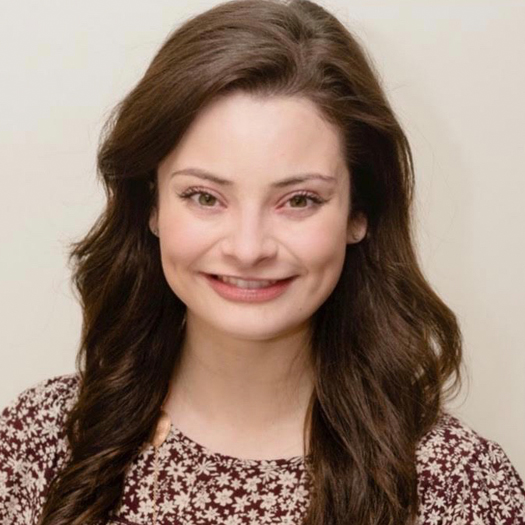 Lindsay Dreis '23
Maryland Office of the Public Defender
Dreis pursued an internship this summer in public defense at the Maryland Public Defender's Office in Montgomery County. This office employs dozens of attorneys who are committed to helping individuals who do not have the resources to pay for a private lawyer. They provide clients with dedicated and powerful representation to ensure that they are treated fairly by the court system. As an intern, Dreis worked on a variety of cases in both the Parental Defense Division and the Criminal Defense Division. She spoke directly with clients to get their feedback on court recommendations and discussed the next steps in the legal process, drafted several motions, attended trials and provided notes to attorneys, and reviewed and summarized thousands of discovery files on criminal cases.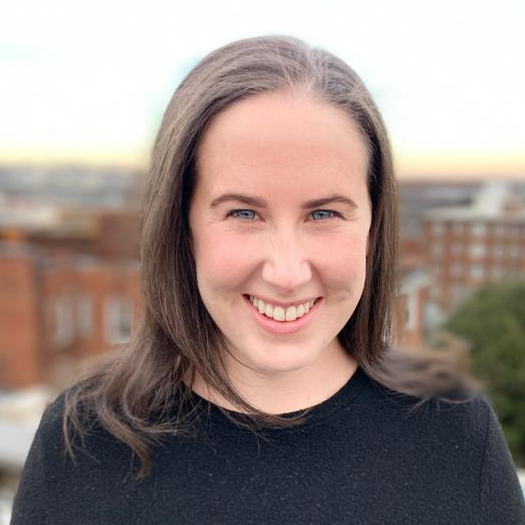 Mary Maloney '23
Ayuda
Squire Patton Boggs Foundation Public Policy Fellow
This summer, Maloney furthered her long-standing passion for working with immigrants by interning with Ayuda, an international organization whose work in Washington, D.C., provides legal, social, and language services to low-income immigrants. After graduation, Maloney hopes to serve as immigration counsel to refugees, asylum seekers, survivors of violence, and minors.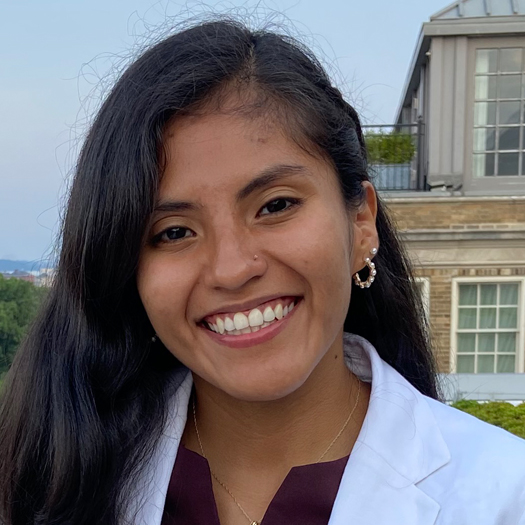 Nicole Rocha '23
District Court of Maryland, Montgomery County, The Honorable Zuberi B. Williams
Eric D. Weissman Memorial Scholarship Summer Stipend
ABA Judicial Intern Opportunity Program
This summer, as a judicial intern for Judge Zuberi Williams, Rocha observed court proceedings, wrote memorandum opinions on substantive legal issues, and managed cases on the court's docket. She also advised Judge Williams in his criminal, civil, domestic violence, landlord-tenant matters. "This internship taught me how to think critically and how to apply and interpret the law and case law to real-world cases at hand," said Rocha. She added, "Judge Williams offers a one-of-a-kind internship experience, as he allowed us access to his network, allowing us to meet with legal teams from various companies, including Discovery Channel, Facebook, Under Armour, PepsiCo, Environmental Defense Fund, and many more. We were also lucky enough to meet with diverse mentors from various positions in the legal field, who offered us their advice and mentorship as we continue our journey in the legal field. Judge Williams not only takes the time to teach us academic and legal substantive material but has also become a mentor in our personal day-to-day lives. Judge Williams truly cares about his interns and has given us so many tools to make sure that we are beyond successful."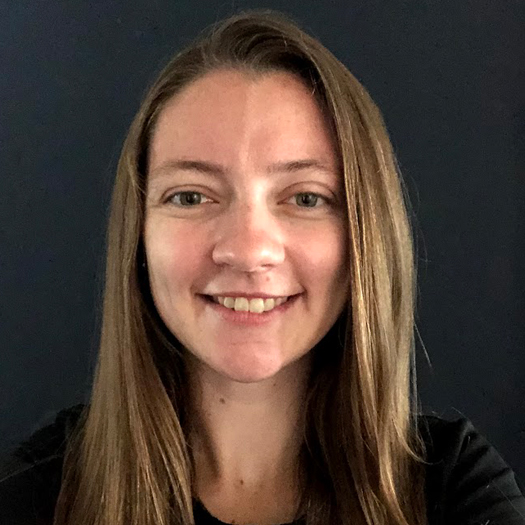 Nicole Wargel '23
U.S. Air Force Judge Advocate General's Corps
Eric D. Weissman Memorial Scholarship Summer Stipend
This summer Wargel interned with the Air Force JAG Corps at the Los Angeles Air Force Base. "Having grown up with a parent in the military, I was interested in serving with the JAG Corps at some point in my career as I was drawn to the opportunity to serve servicemembers and their families. I had the opportunity to work in a variety of fields and several different projects this summer from civil legal reviews to legal assistance for families and some experience with the military justice system. I really enjoyed getting the opportunity to provide legal service for members of the military and their families and work alongside JAG attorneys who have committed their careers to public service in several different ways. This internship taught me a lot not only about legal research and writing and several different regulations that govern work in the military but has also helped me to identify legal fields I am interested in working more on after graduation and has confirmed my commitment to developing my career in the public service field."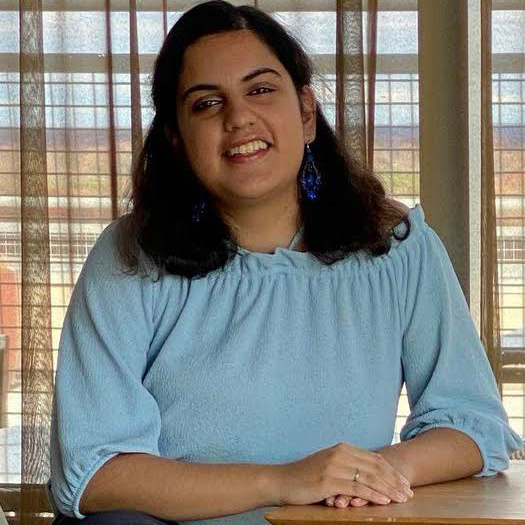 Nikita Vasudevan '22
Ayuda
Eric D. Weissman Memorial Scholarship Summer Stipend
As an intern this summer, Vasudevan worked for the D.C. Immigration Team at Ayuda. She completed USCIS forms for U visas, T visas, citizenship, adjustment of status, and travel document cases. Additionally, she conducted client interviews, helped draft a motion for administrative closure, and researched cases on ineffective assistance of counsel. "My work at Ayuda was truly meaningful as I expanded my knowledge and interest in immigration law," said Vasudevan. "I was fortunate to work under two supervisors who gave me a variety of assignments and challenged me with client work."

Owen Salyers '22
U.S. Army Legal Services Agency (USALSA), Contract Litigation and IP Division (KLIP)
This summer as an intern at USALSA KLIP, Salyers worked closely with the civilian and JAG attorneys to assist in the assembling of Agency Reports for Bid Protests at the Government Accountability Office. He also assisted in drafting filings for appeals before the Armed Services Board of Contract Appeals. "Through my time at USALSA, I got to see how the government balances ensuring fair and open competition in government contracting with ensuring that government funds are spent in the public interest," said Salyers.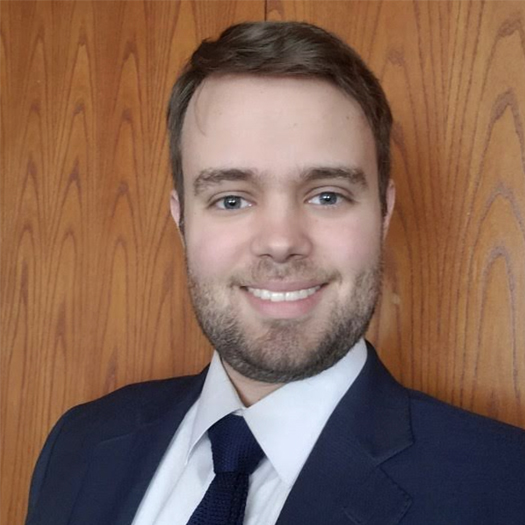 John Sullivan '23
Fairfax Circuit Court, The Honorable Richard E. Gardiner, and the Honorable Robert J. Smith
Sullivan held a judicial internship with two judges in Virginia's largest Circuit Court. Over the summer, Sullivan researched legal issues for each judge's civil docket, and he wrote bench memos advising each judge on resolving their cases. Sullivan also assisted in drafting a letter opinion for one of his judges, and he finished off the summer by participating in a mock trial competition, arguing before several sitting Circuit Court judges. "Working for two judges at Fairfax Circuit Court was beyond what I expected. Not only was I able to observe court proceedings and learn from different attorneys' styles, but I was able to be a part of the process and help resolve cases. As a native resident of Fairfax County, my judicial internship had a special significance as I was able to give back to my community using the skills I learned during my first year at Catholic Law. This experience shaped where I want to go in my legal career, and I am grateful for this opportunity."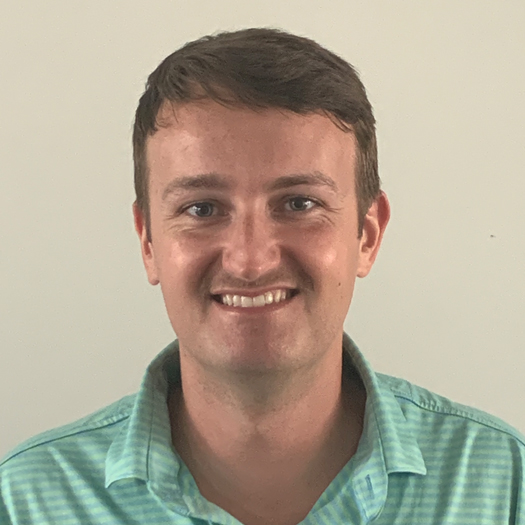 Tommy Walsh '23
U.S. Court of Appeals for Veterans Claims
This summer, Walsh worked alongside the General Counsel's office on a range of topics, including contract and employment law, intellectual property, and ethics in the law. He conducted legal research and writing on a daily basis. "The work was meaningful in that I learned a lot and hopefully provided help to the Court which allowed it to accomplish its mission of addressing veterans claims as accurately as possible," said Walsh.