August 10, 2021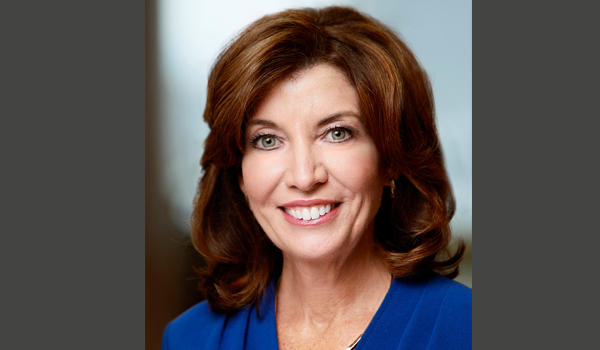 On August 10, New York Governor Andrew Cuomo officially resigned from office following the release of the official report concluding his sexual harassment of several women. Under state law, the current Lieutenant Governor, Catholic Law alumna Kathy Hochul '83, will succeed him and will become the first woman to serve as Governor of New York.
New York Post
Date: August 10, 2021
By: Carl Campanile and Aaron Feis
Meet Kathy Hochul, who replaces Andrew Cuomo as NY Gov. after resignation
…
Under state law, Hochul, 62, will succeed Cuomo as governor after he announced on Tuesday he'd be stepping down.
"Kathy is absolutely ready," Erie County Democratic Party Chairman Jeremy Zellner previously told The Post.
"There's one word that describes our lieutenant governor: tenacious," continued Zellner, pointing to Hochul's ability to appeal to rural and urban Democrats alike. "She's been a bulldog from day one. She knows what needs to get done for the people of New York."
…
To read more, click here.