October 13, 2021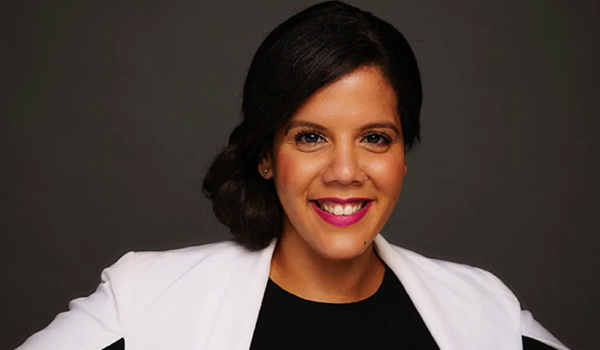 Catholic Law alumna Dania Matos '08 was recently featured in a profile published by The Skimm. "Skimm Her Career" profiles highlight a variety of jobs, one working woman at a time. Matos discussed her career and what it's like working in the diversity, equity, and inclusion space.
Matos has also been announced as a recipient of the 2021 DEI Advocate Award presented by the California Diversity & Inclusion Conference for her work as the Vice Chancellor of Equity & Inclusion at UC Berkeley. The award, which will be presented at the November 3-4 conference, honors those who are responsible for taking leadership on matters of equity, diversity, and inclusion within their institutions, corporations, divisions, and universities assisting deans and/or vice presidents in meeting their DEI goals.
The Skimm
Date: September 30, 2021
By: Ivana Pino, Casey Bond, Stacy Rapacon, and Elyse Steinhaus
Skimm Her Career: What It's Like to Work in 'Diversity, Equity, and Inclusion'
…
"One of the great things about these roles is that there is not just one path to landing one. That is, all degrees are welcome. Also, experience is not just ones you get paid for. So get involved in spaces that center DEIBJ, even if they are not currently a part of your job. What matters most is a track record of authenticity, commitment, and achievement in DEIBJ, zealous advocacy, being a communicator and collaborator, demonstrated internal and external leadership, and administrative and interpersonal effectiveness. "
…
To read more about Dania Matos and her work, click here.