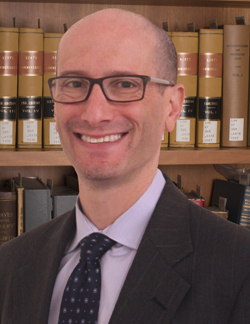 Stuart Schept joined the Law School in August, 2008 as Registrar and Director of Academic Services. He works closely with students, faculty and alums, handling course scheduling, registration, exams, course evaluations, statistics, official forms/letters and implementing Law School academic policy and regulations. He also provides individual and group student advising on academic scheduling, academic rules and graduation requirements.
Previously, Stuart worked for 6 years as a higher education technology analyst/consultant at American Management Systems, Inc. in Fairfax, Virginia. Prior to his arrival at CUA, he served for 8 years as the associate director of the admissions office at Georgetown University's Graduate School of Arts and Sciences.
Stuart earned an A.B. degree in history and economics/business in 1994 from Lafayette College in Easton, Pennsylvania and a Master of Public Policy (M.P.P.) degree in 2005 from Georgetown University.