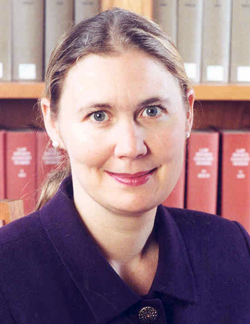 Thank you for your interest in Catholic University's 2022 International Human Rights Summer Law Program in Rome. It will take place from May 15 to June 5, 2022.  Our location is Catholic University's beautiful Rome campus on the Janiculum Hill above Trastevere, close to the historic center of Rome as well as Vatican City.  This website is intended to answer commonly asked questions about the program. But if you have other questions about the program, I hope that you will contact me at italy@cua.edu
We believe strongly in the importance of educating students and encouraging discourse about the vital importance of human rights in promoting justice, ensuring the satisfaction of basic human needs and protecting the vulnerable against exploitation and abuse.  Rooted in the fundamental value of human dignity, global human rights instruments and institutions dedicated to the protection of human rights have vastly increased in number since World War II.  But unfortunately human rights violations continue to occur accross the globe.  We hope that students on our program will dedicate their talents to protecting human rights, no matter where their professional lives may take them.
Our three week program was founded in 2010 and offered for the first time in 2011.  Professor Lucia Silecchia ably directed our program from its beginning until this year.  She remains deeply involved with the program as Assistant Director.  Having taught previously on the program in 2018, I am honored and excited to take on the directorship of the program this year.
Rome is an amazing location to explore human rights issues.  Human rights were of vital interests to many ancient Roman thinkers and jurist, including Cicero, Seneca, Epictetus and Justinian.  The Roman Catholic Church has played a significant role in the development of human rights.  Many international organizations dedicated to human rights protection are headquartered in Rome.  Students can gain hands-on experience in human rights protection and/or other aspects of legal practice relating to international law by participating in legal externships in Rome after the conclusion of their studies on the program.
We also seek to foster a community of human rights scholars and so we offer you a variety of speakers, field trips, dinners, and other social events where you wil have the opportunity to engage with Italian professional and students with an interest in human rights.
No prior law school coursework is required to study on our program.  We welcome students of all backgrounds and with a variety of interests.  All of our courses are taught in English.
We hope that you can join us in Rome!
Professor Susanna F. Fischer
Director , International Human Rights Summer Law Program in Rome
The Catholic University of America
fischer@cua.edu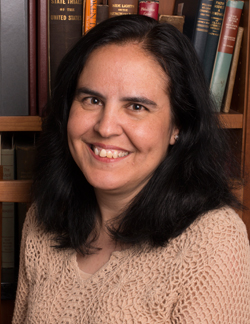 Message from the Assistant Director
Thank you for your interest in Catholic University's 2022 International Human Rights Summer Law Program. I am delighted to welcome my colleague, Professor Susanna Fischer, as the new Director of the Program as it is offered for the 6th time.
This Program was founded in 2010 and offered for the first time in 2011.  It is an exciting  oportunity to explore some of the most pressing legal and moral questions of our time in a beautiful city that has played a central role in religion, history, art and culture for millennia.
Some of the most profound questions facing each generation have revolved around questions of human rights -- and their correlative responsibilities.  The nature of these rights, their source, and their scope are among the most important questions of the social order.  Sadly, both historically and in our present time there is no shortage of examples of the violation of human rights and disrespect for human dignity, particularly with respect to those who are the most vulnerable.  Fortunately, however, it has also been my observation that there are many willing to dedicate their professional careers, talents and energy to the preservation of and protection of human rights and dignity in our fragile world.
This is a task that, in a particular way, falls to lawyers whose special training and knowledge allows them to work in and with the institutions and legal authorities that can protect, promote and clearly articulate fundamental human rights.  It is also a task that lies at the heart of the mission of Catholic University's Columbus School of Law, which includes a core commitment to the ideals of the dignity of each human person; respect for inviability of all human life; justice rooted in the common good; the recognition and protection of human rights as gifts of the Creator; care for the poor, the neglected, and the vulnerable; and obligations of love for one another.  I am pleased and proud that Catholic University's Law School offers this wonderful opportunity and am grateful to have had the chance to head the Program since its inception.  As we continue the program's growth under Professor Fischer's leadership, I hope that it continues to be a wonderful opportunity for study, professional growth, fellowship and purpose.
Tanti auguri a tutti!
Professor Lucia A Silecchia
Assistant Director, International Human Rights Summer Law Program in Rome
The Catholic University of America
silecchia@cua.edu